November 14, 2020 @ 10:00 am - 5:00 pm
Free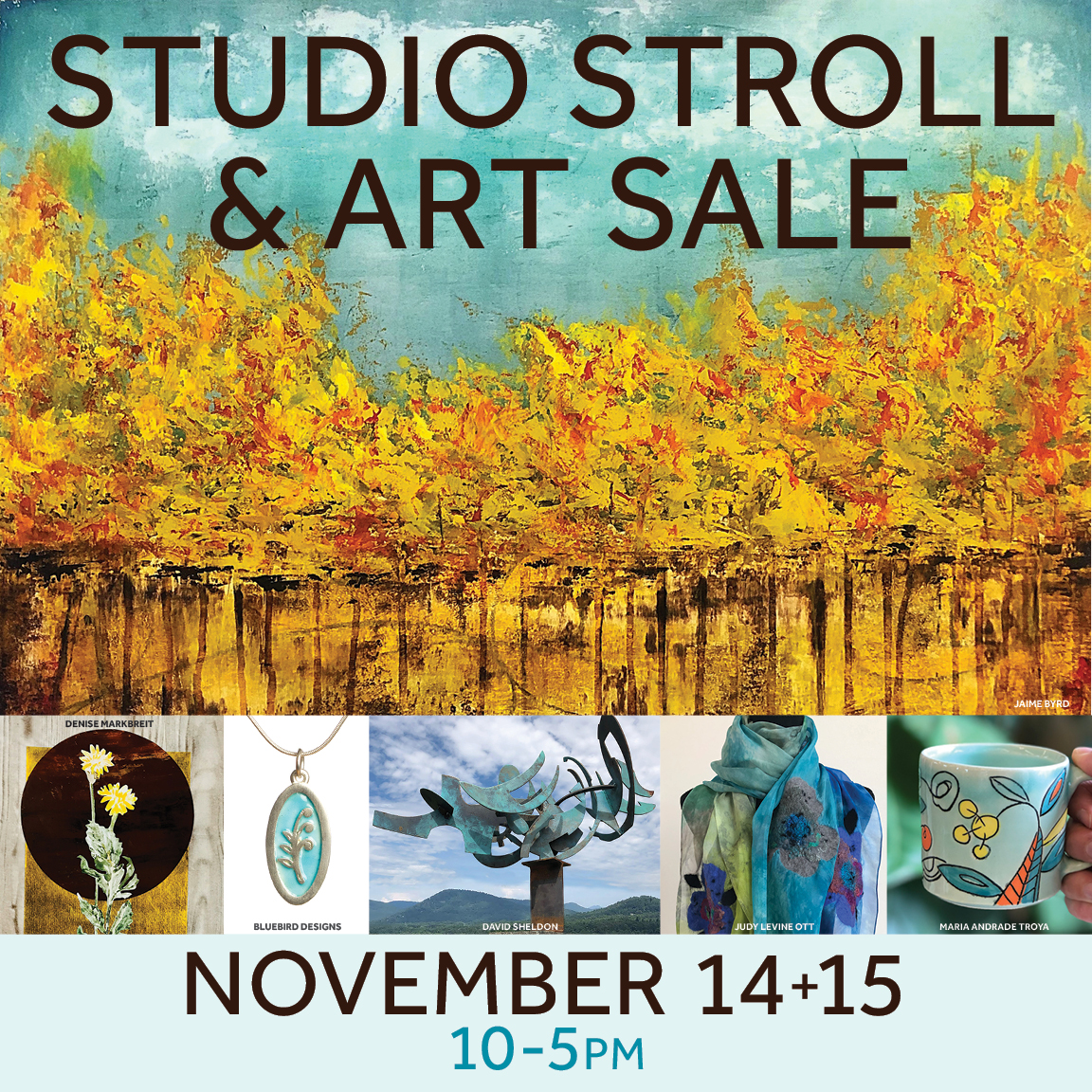 Saturday and Sunday, November 14-15, 2020, 10:00 AM – 5:00 PM Each Day
Masks & Social Distancing Required: Please respect the community's health and safety as they welcome you to engage with their creations.
The 240+ artists of Asheville's River Arts District open their doors for a full weekend at the Fall Studio Stroll welcoming visitors, from near and far, to experience the vast array of art in their studios and galleries. Attendees will enjoy two days full of special demonstrations and events, including unique workshops and gallery receptions.
The River Arts District is minutes from Downtown Asheville and The Biltmore Estate. Free parking throughout the district and over a mile of greenway and sidewalks make it easy to see it all.
Stroll is an engaging experience for fine art collectors and curious day-trippers alike. You will find art and craft of all kinds being created in the district, from pottery to jewelry, blown and fused glass, fiber arts and clothing, to woodworking, and, of course, painting and drawing examining a myriad of subjects. This year we are excited to share the newly expanded greenway, connecting the district with walking and biking paths and offering open spaces for the kids or dogs to take a break or eat lunch outdoors.
Free Parking at Depot Street (2 lots, plus street), Riverview Station (191 Lyman Street), and Payne's Way (behind Wedge Studios).
Saturday Stroll Events List– PDF
Sunday Stroll Events List – PDF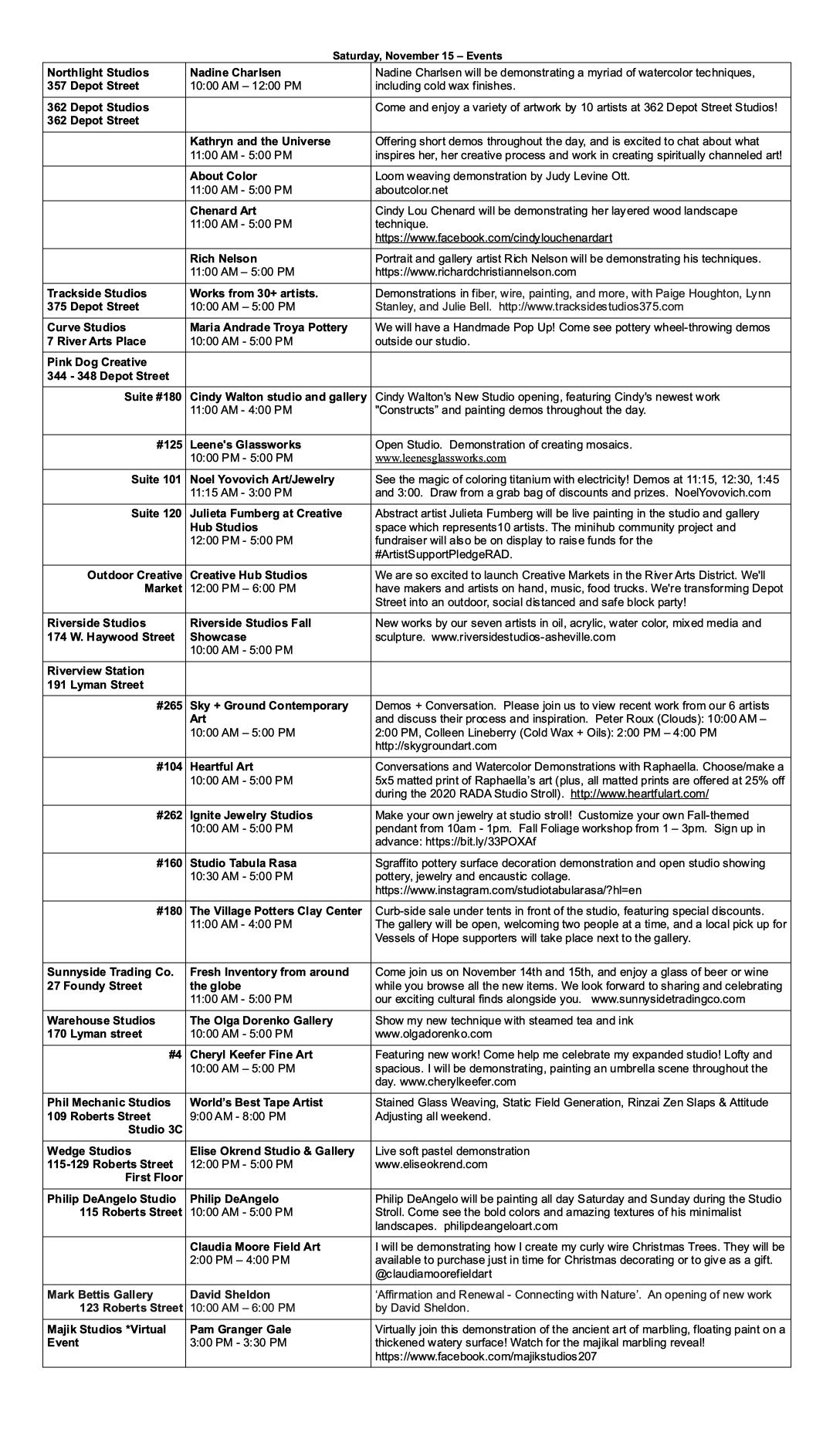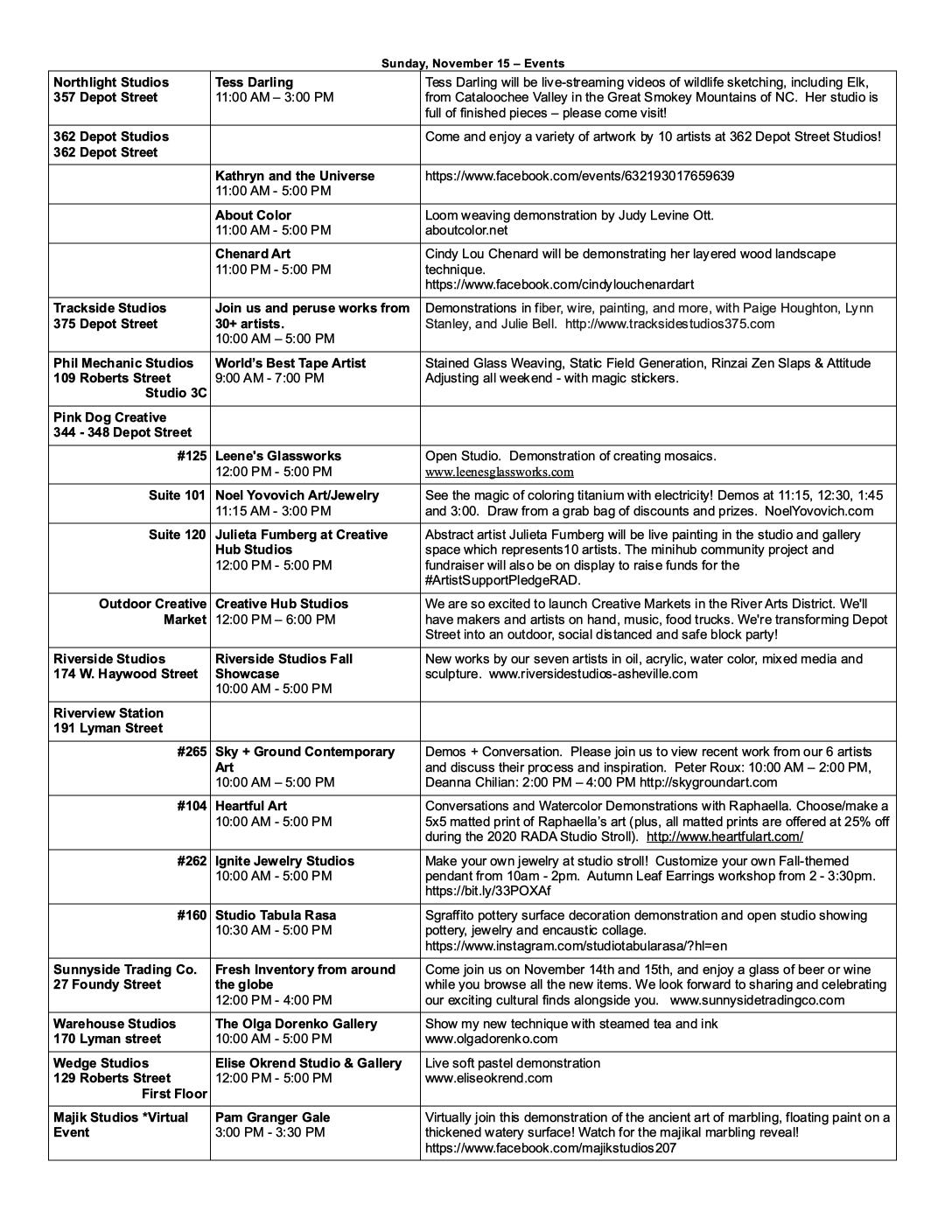 Related Events