AMAZING ALCOHOL INKS with Robyn Crawford
March 9, 2023 @ 10:00 am - 2:30 pm
$145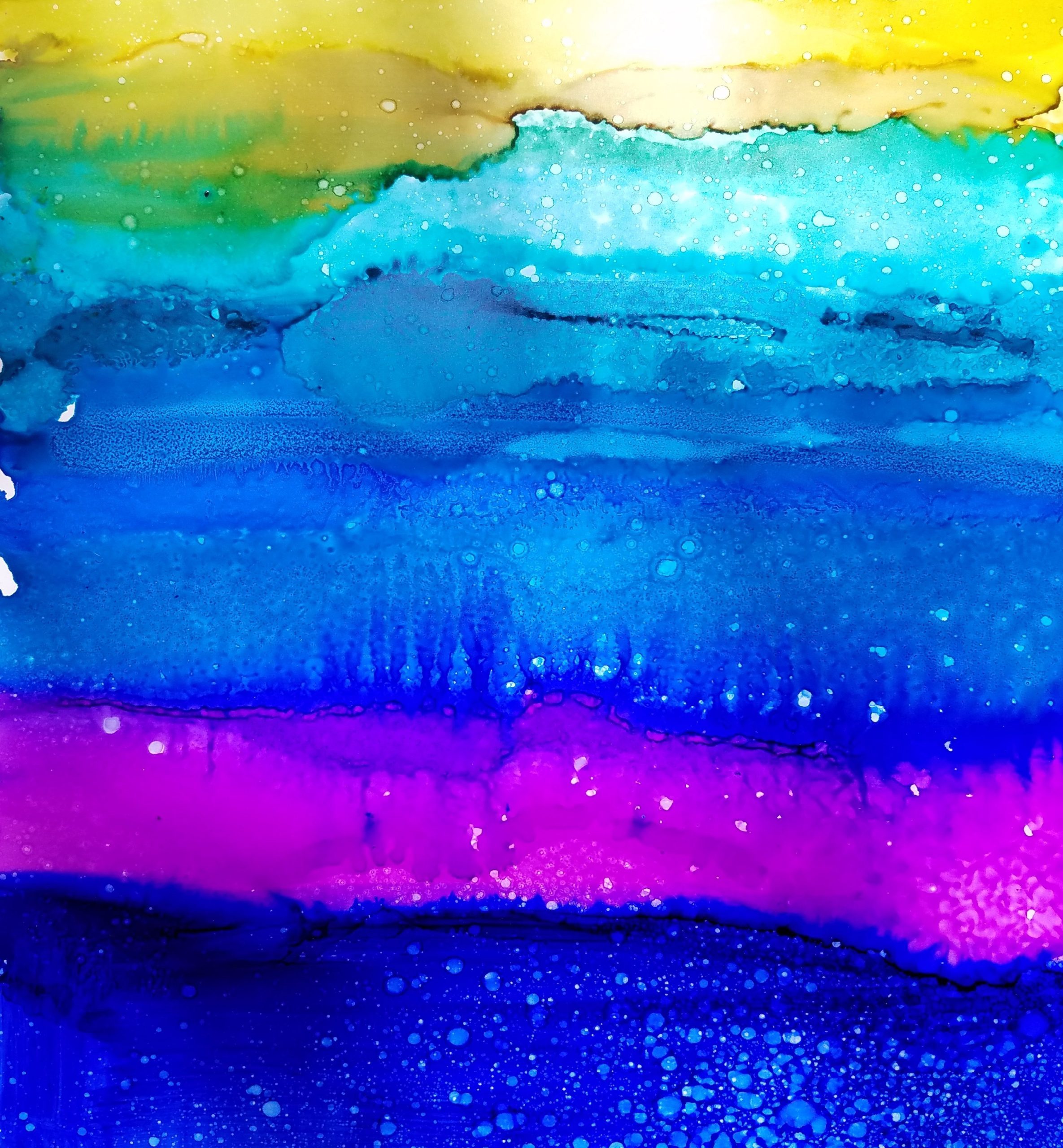 Thursday, March 9th (10AM – 2:30PM ET) 2023, $145 includes all materials.
THE INCLEMENT WEATHER MAKEUP DATE FOR THIS CLASS IS THURSDAY, MARCH 16th. PLEASE ENSURE YOU KEEP THIS DATE FREE BEFORE REGISTERING.
From soft and wispy, to bold and vibrant, alcohol inks are an adventure in color!
Come learn the basics of working with this wonderful medium! We'll cover several techniques, substrates, tips and tricks, sealing your work, and more. You'll leave with a few finished projects of your own!
No experience necessary and all levels are welcome! All materials are provided. Wear your play clothes, this can get messy! Bring a snack or lunch for the short break we will take.
Related Events