Appalachian Willow Chair Class
April 6, 2020 @ 10:00 am - 5:00 pm
$350.00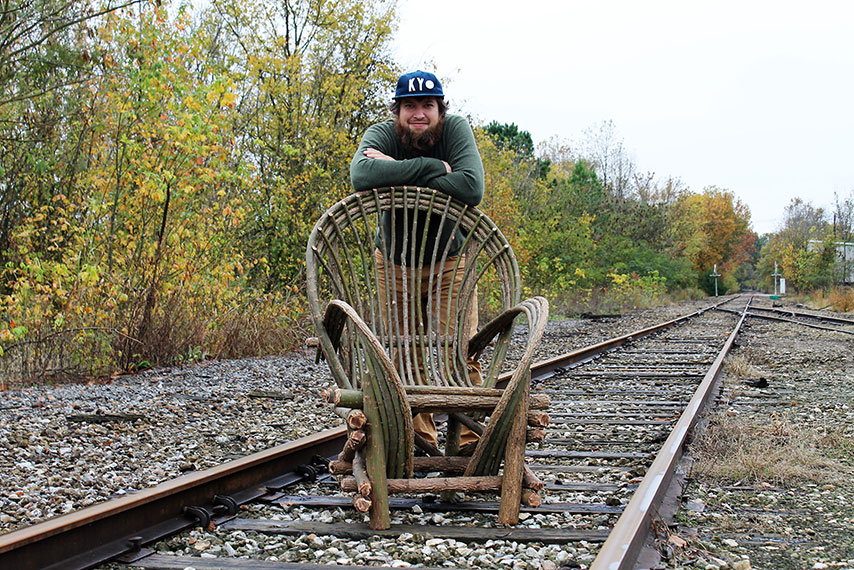 Two 2-day classes from our guest instruction Justin Roberts in Spring, 2020!
Choose from:
April 6 & 7, 10am-5pm or
April 8 & 9, 10am-5pm.
Kentucky Crafted Artist and 2019 Regional Bernheim Artist in Residence, Justin Roberts specializes in the rare folk art of bent-wood willow furniture. Learn about the history, uses and process of the craft through this engaging process. You leave with your own willow chair! Bring a hammer, hand pruners, and work gloves. No experience is necessary. Registration is required.
Justin and his wife, Shannon are creators of epic public art willow sculptures and bird habitats including "Sounds of a Whippoorwill – Bernheim" and "Sounds of a Whippoorwill – Josephine," and "Choices @ Calloway County Public Library" in Kentucky. Follow them on Instagram @walkthewillow
Related Events