November 18, 2022 @ 12:00 pm - 1:30 pm
Free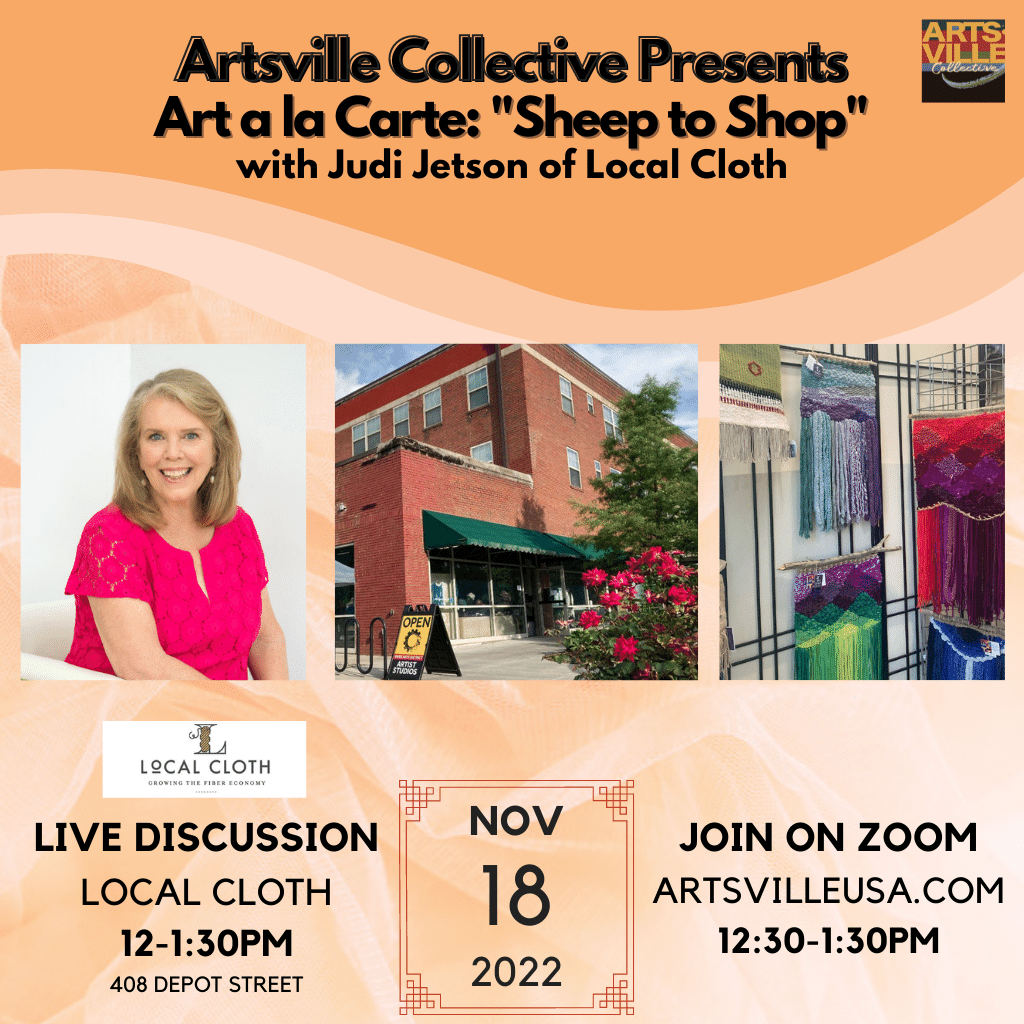 Meet, greet and shop with us in the studio on Friday, November 18th for Art A La Carte, a program hosted by Lousie Glickman of the Sand Hill Artists. We'll be joined by fiber artists, Joan Berner and Eileen Searcy whose work will be included in the Artsville Collective exhibit located in Marquee starting November 5.
At 12:30pm there will be a panel discussion with Judi Jetson talking about the Blue Ridge Blanket Project, along with Joan Berner, and Eileen Searcy discussing their fiber art and a demo. Samples of artwork by participating artists and others will be on display during the discussion.
This is an in person event, with a Zoom option. The link will be provided in the confirmation email.
Related Events