Art in the Dark with artist Lauren Kennedy June 11, 3-5
June 11, 2022 @ 3:00 pm - 5:00 pm
$55.00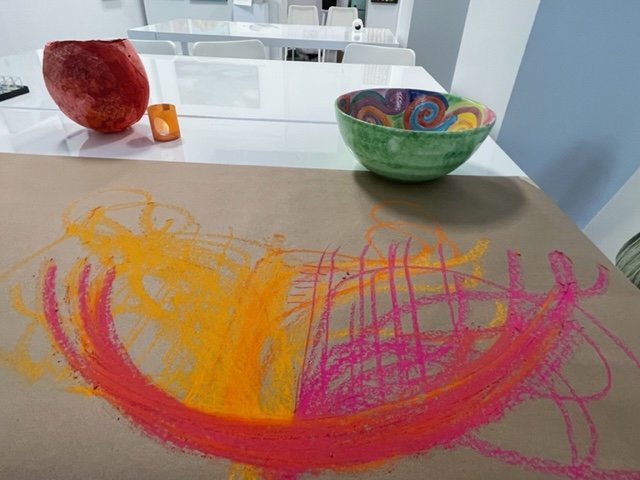 Imagine dim lighting, large paper on tables, wall space or floor, & lots of mark-making tools available for your choosing. In this class, artist and teacher Lauren Kennedy will guide us, as we turn inward to our own internal rhythms. As we begin, Lauren will offer a guided meditation and visualization, as we tap into our own rhythms. We will then explore a few mark-making materials and choose one for each hand based on the textures and colors we are intuitively drawn to. Chalk pastels, oil pastels, graphite, paint and dry clay sticks will be offered as some of the options.
As we begin making marks on the paper, Lauren will encourage us to stay connected to our own rhythms as we draw and create shapes, gestures, & patterns. Closing our eyes will be an option that can support this process.
We will also explore what it's like to use large gestural marks on paper, using both hands at once. "Bi-lateral drawing", as it is called, is known to engage both hemispheres of the brain and help us tune into our own internal rhythms. It is also incredibly soothing!
Come join us for this Saturday afternoon of calming and restorative mark-making!
Related Events