'art of the journal' with artist Kim Beller – Saturday, April 30 10:00-12:00
April 30, 2022 @ 10:00 am - 12:00 pm
$60.00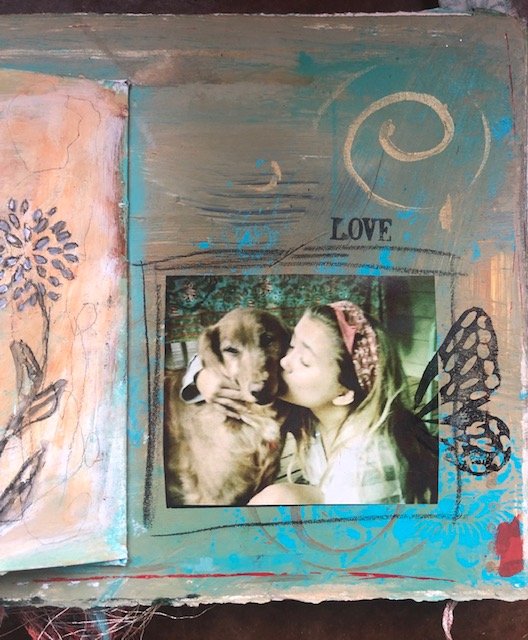 In this class, artist Kim Beller will share new prompts and techniques to add to your art journal. Having kept art journals for over 25 years, Kim has experimented with a lot of different ways to play in the journal. From collage and painting, to poetry prompts, this class will be fun, fresh, and will inspire creativity. This class will be filled with collage play, prompts for inspiration, and stitching in the journal – which is always fun!
Everyone welcome! You do not need to to have already attended
'art of the journal' classes to join in. No art experience required.
"The journal is a place where freedom exists without boundaries, where there are endless possibilities for play and exploration." Kim Beller
Supplies and materials are included.
What to bring:
A journal with paper that can accept different mediums, or a pad of paper, or you can work on any paper and add to a journal later. (Watercolor paper 90 lb or more is good for accepting multiple mediums).
Any favorite collage, ephemera, old photos or copies of photos.
Related Events