June 1, 2021 @ 6:00 pm - 5:00 pm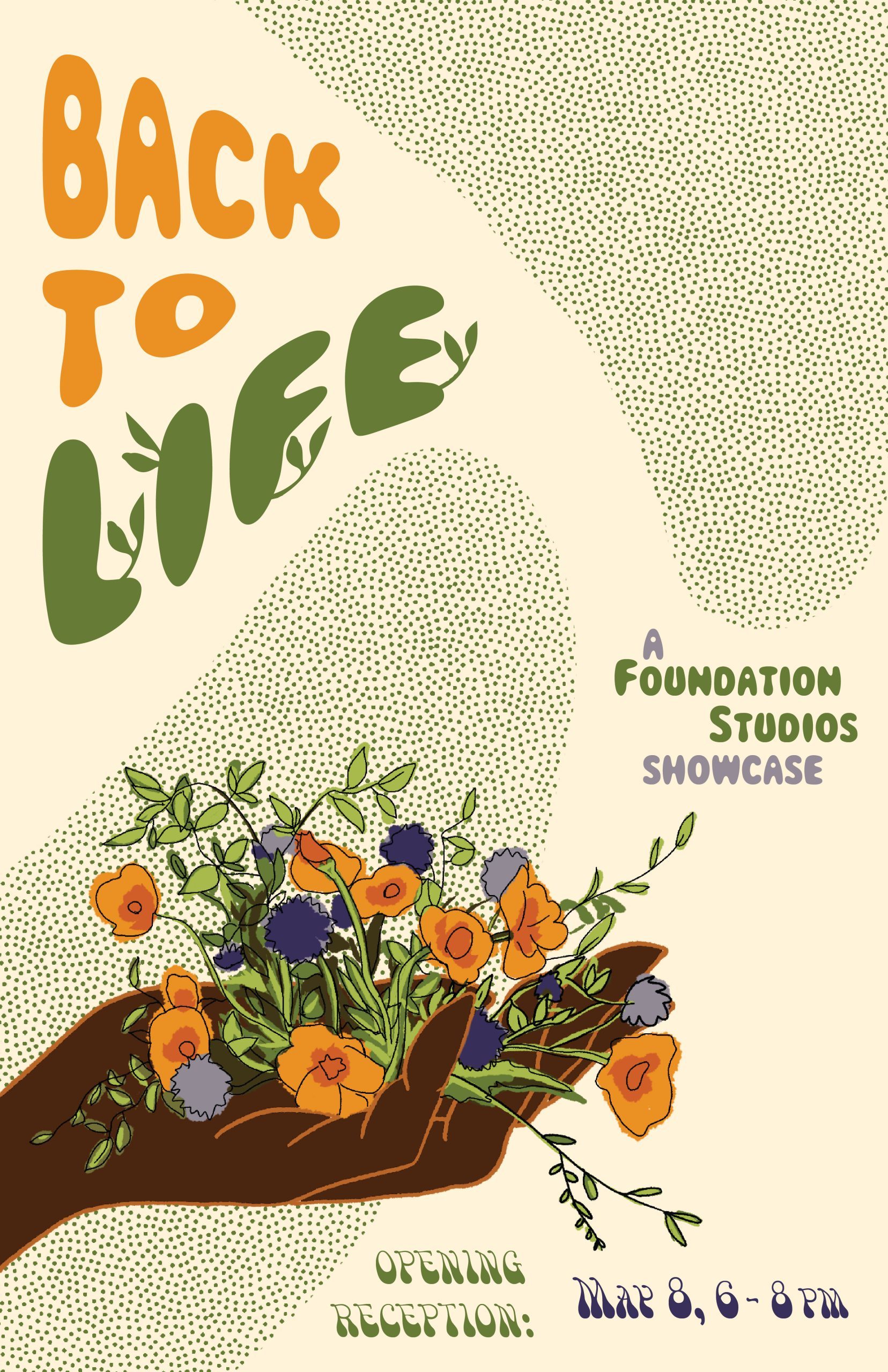 Foundation Studios is presenting our first resident artist showcase of the year! We're excited to share what's been blooming in our community this spring.
We are nature. We mimic its structures and cycles. We share its resilience. Blowing in the winds of change, shaping the world around us, shedding old layers, dying and coming back to life. When we trudge through the metaphorical winters in our lives we have the ability to then come bursting forth with creation. We and nature prove time and again that we can make it through the winter, through our low points, or even, say, a pandemic. This show celebrates the new, the bold, the colorful, that comes after our darkest days.
The show will hang May 8th-June 30th. Join us for an opening reception on Second Saturday, May 8th, from 6-8 pm. Masks are required. The full exhibition will also be visible on our Instagram page, @foundationstudios_avl, which you can message with purchasing inquiries.
Poster by Cailey Goodway at Goodesigns
Related Events