BARN QUILT SQUARES: MADE TO LAST with Nancy Grindstaff
March 25, 2023 @ 10:00 am - 3:00 pm
$135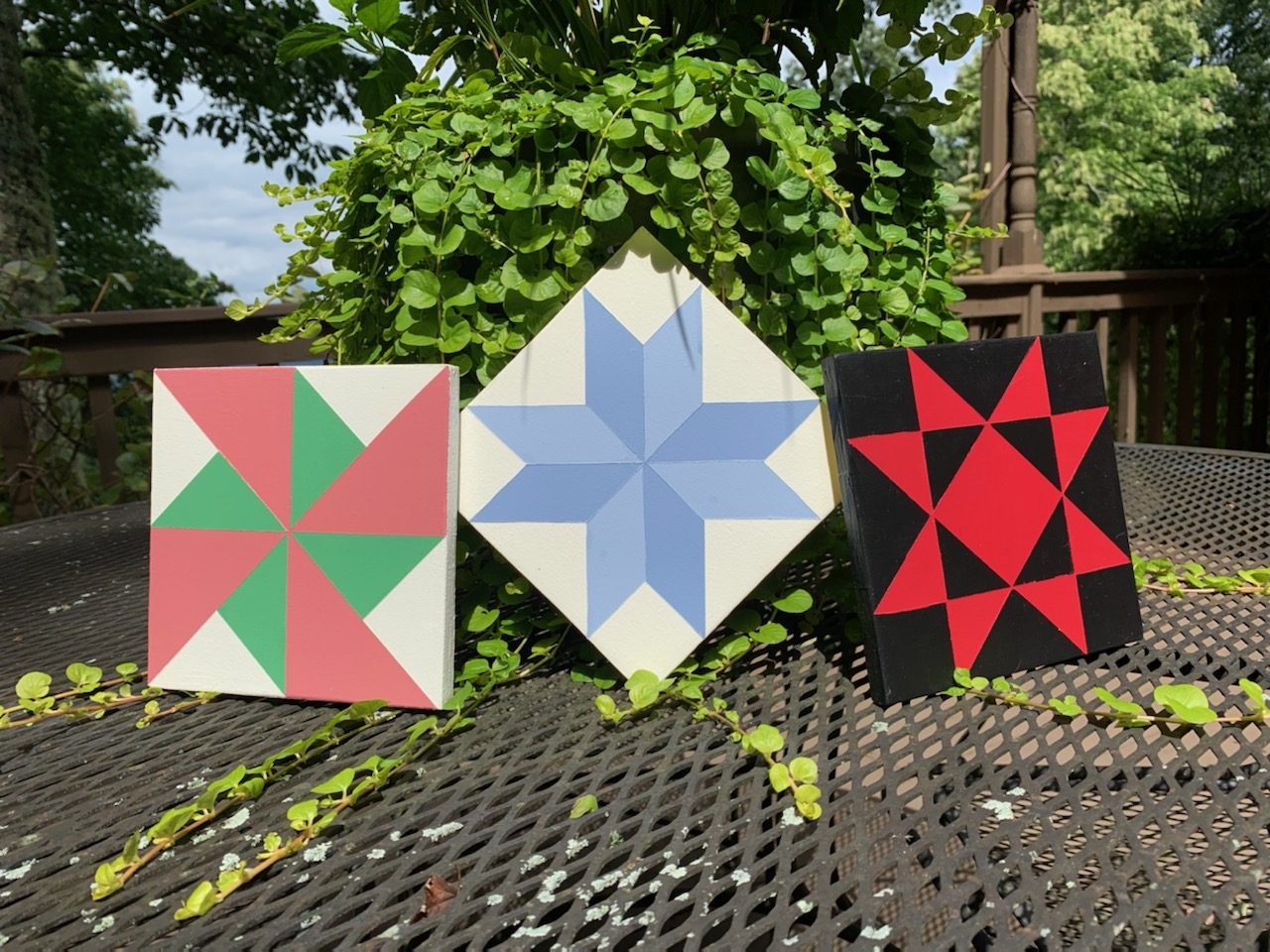 Saturday, March 25th 2023 – 10AM to 3PM – $135 includes all materials
Large barn quilts adorn buildings along country roads and small town main streets throughout Western North Carolina and across America. In this beginner class, you'll create a house-sized wood piece of this popular folk art. Your 24" square piece will be weather proofed for you in advance to save class time.
During class, we'll cover every step of the process from purchasing wood to displaying the finished art. You will measure, draw, tape and paint with high quality satin exterior paint a design of your choosing from several basic traditional quilt patterns. You'll leave class with your finished barn quilt as well as the knowledge to make more of any size on your own!
Although you may choose to hang your art inside; following the techniques you'll learn in this class will ensure your creations will grace the outside of your home, outbuilding or garden for years to come!
Related Events