Benefit for Artist John Mac Kah
January 11, 2020 @ 10:00 am - 4:00 pm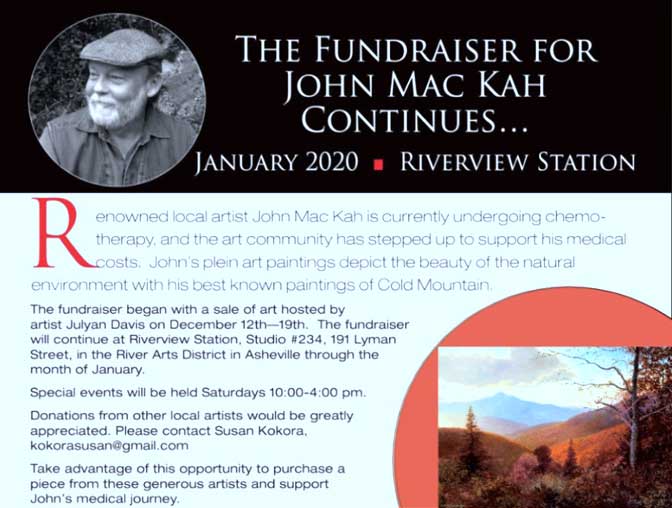 Benefit sale of donated art work to help support respected artist John Mac Kah, with medical expenses.
Opens Saturday, January 4, 10am – 4pm and continues throughout the month, at Studio 234 in Riverview Station, North Building, 191 Lyman Street, Asheville. With thanks to The Saints of Paint and Riverview Station for hosting this event.
Take advantage of this opportunity to purchase a piece from these generous artists and support John's medical journey.
Donations may be sent to John Mac Kah Med Fund to 191 Lyman Street, #236, Asheville, NC 28801.
Please contact kokorasusan@gmail.com.
Donations of other artists greatly appreciated.
Related Events