"Big, Bold, and Colorful!": a new collection of large scale artworks by Asheville artist Jaime Byrd that include Augmented Reality.
October 1, 2022 @ 10:00 am - 5:00 pm
Free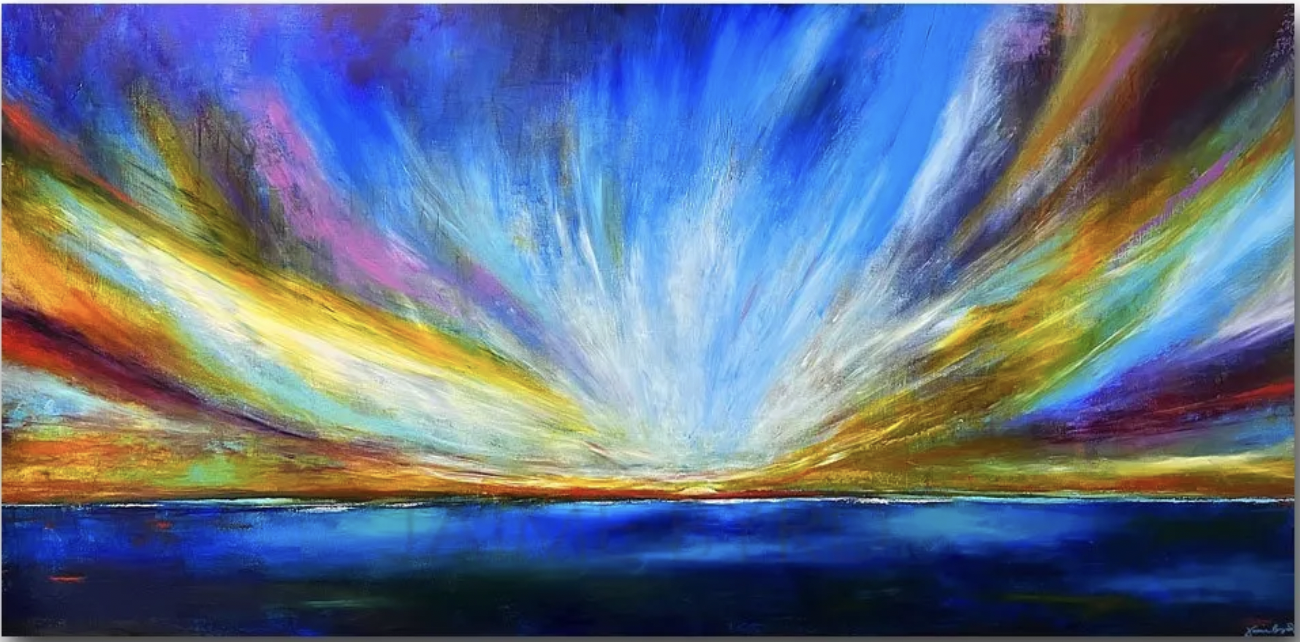 "Big, Bold, and Colorful" exhibition is an immersive art experience combining paintings and Augmented Reality (AR) by multimedia artist Jaime Byrd. Come celebrate the opening reception event of Jaime's artwork as she goes big and colorful!
Pulling inspiration from her own backyard in the Western NC area, Jaime is expanding her expressionism landscape paintings to larger canvases up to six feet long. Known for her colorful and high textured oil paintings on wood panels, Jaime will be the featured artist by exhibiting her larger scale works.
Trackside Studios at 375 Depot Street, River Arts District, Asheville, NC.
Exhibition runs from October 1st – November 30th 2022 – Open daily from 10am – 5pm 7 days a week.
Related Events