Big Mirror Mosaic Workshop
June 13, 2023 @ 10:00 am - 5:00 pm
$450.00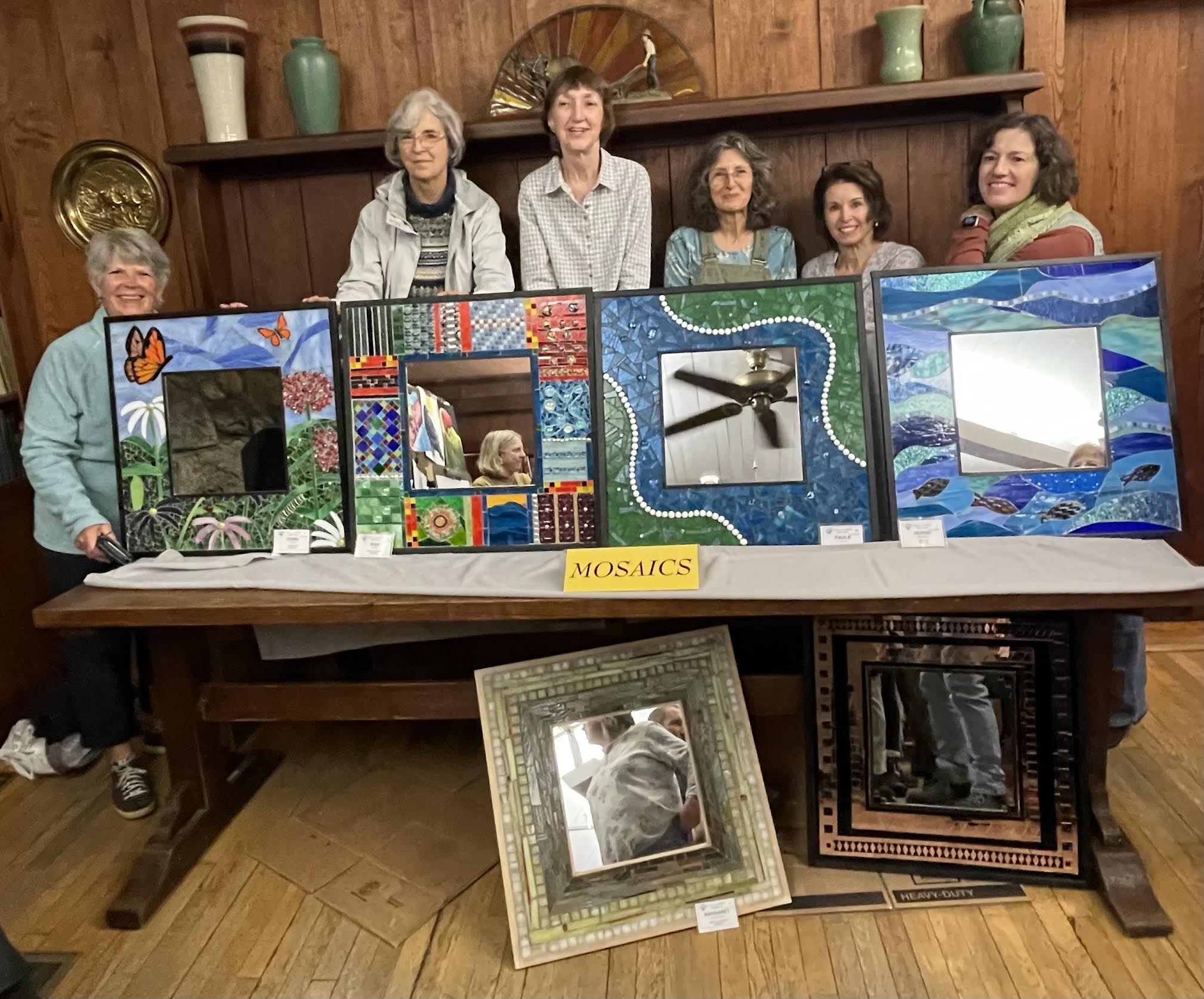 Create a 2ft square mirror that will impress family and friends. ALL LEVELS WELCOME ~ With some preplanning even beginners can make this showstopper. A great way to learn how to plan a design, cut and lay out glass for mosaics.
4 days ~ 10:00 am – 5:00 pm
Tuesday, June 13th thru Friday, June 16th
All Materials Provided.
Related Events