Black-out Poetry w/ Alcohol Inks w/ art therapist Ann Marie Kilpatrick
September 17, 2022 @ 10:00 am - 12:30 pm
$55.00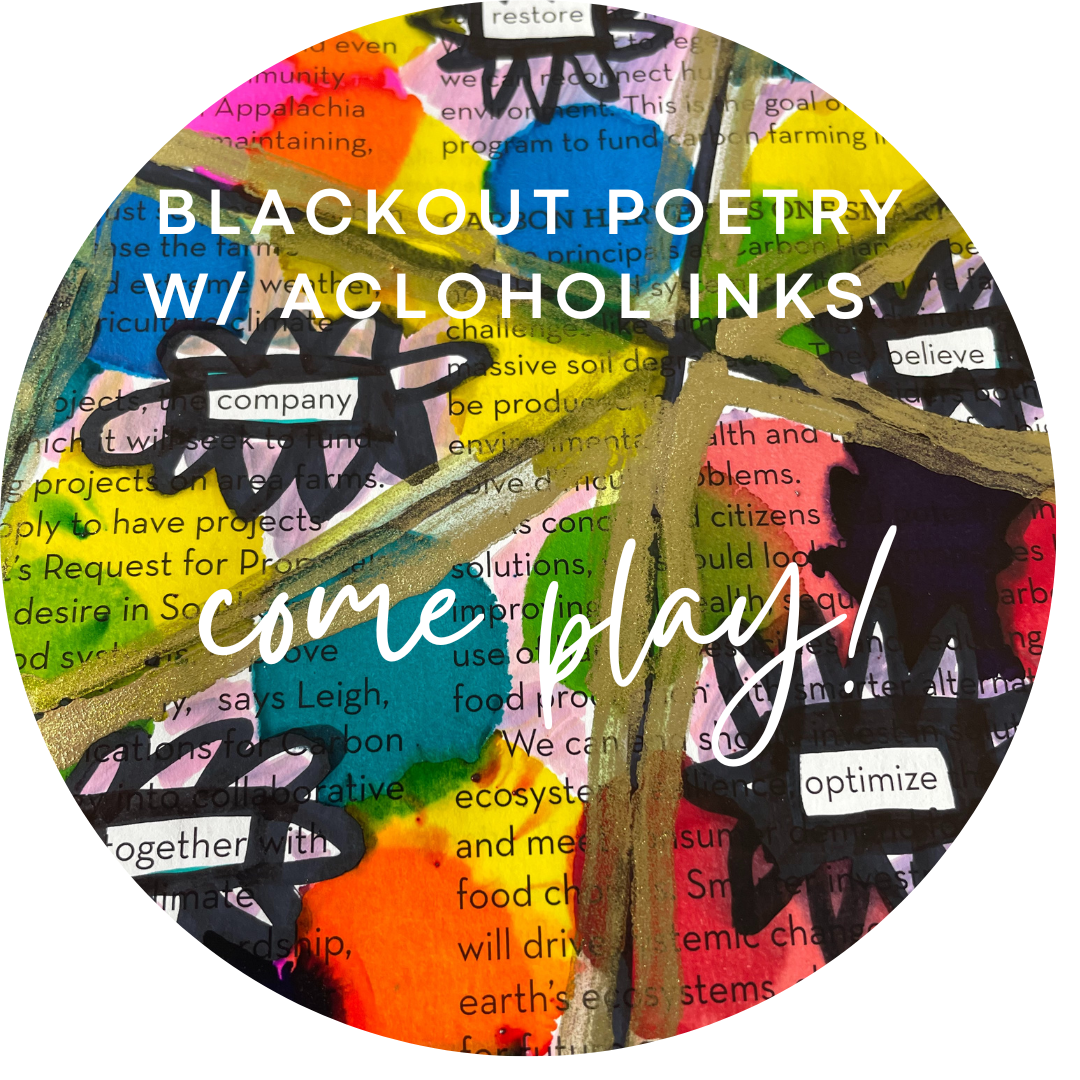 Join us for this Saturday morning of with the creative process while learning self-care tools!
In this color-filled class, you'll be invited to relax the thinking mind and engage in self expression as you explore the interplay of alcohol inks and printed words. How does the vibrant and playful medium of alcohol inks react to various papers? How does it feel to connect with the flow of the materials? What happens on Yupo paper? What about magazine pages?
As we begin playing with the inks on printed words, we will start turning our attention toward making space to connect with creative language within ourselves.
We'll explore printed words on the magazine pages through a process called creating "black-out poetry", using the alcohol inks, to "color-out" all but a selected few words, creating a brand new story on the page.
You'll leave this class having learned tools and techniques you can practice in your daily life to promote a sense of calm, well-being and joy.
Related Events