Bob Brotherton: Humble Pots from a Gentle Man
May 11, 2019 @ 5:00 pm - 7:00 pm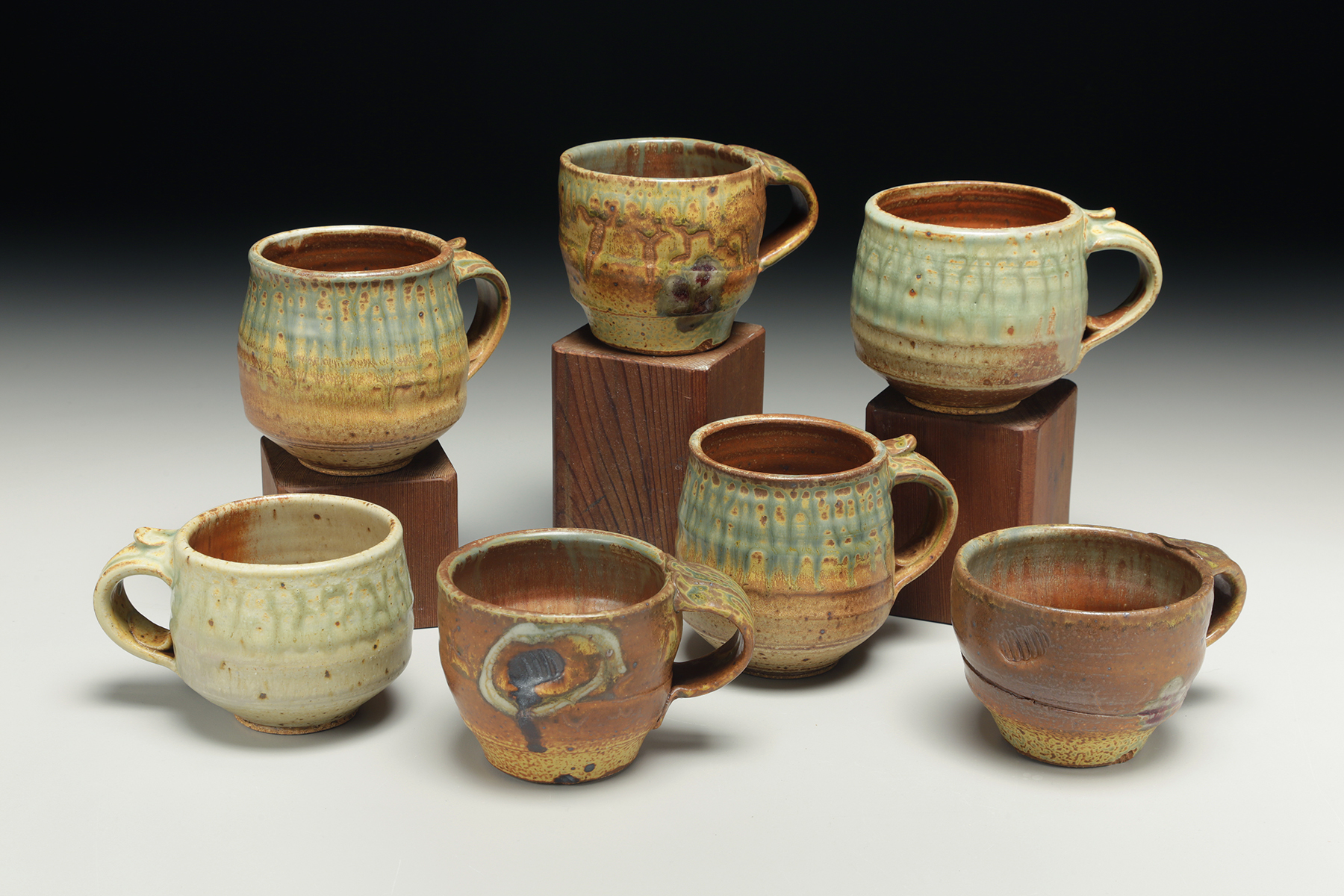 The Village Potters Clay Center will host an opening reception for a very special tribute exhibit, Bob Brotherton: Humble Pots from a Gentle Man, at our gallery space on Saturday, May 11, 2019 from 5:00-7:00PM.
You may have never heard about Bob Brotherton. Bob Brotherton worked as a studio potter in the mountains of Western North Carolina for over 40 years, was happiest in his studio or with his family, and lived a quiet, simple life. Bob was also a good friend and mentor to Sarah Wells Rolland, founder of The Village Potters Clay Center, having met 30 years ago while she was a student at Haywood Community College. It was through that friendship that he agreed to be our first instructor in our Master Series Workshops. He taught with humor and humbleness, but displayed a high bar of excellence and integrity in his work that inspired potters of all levels. When he passed away unexpectedly over a year ago, he was in the process of producing a kiln load of pots. It is fitting and deeply meaningful that Sarah Wells Rolland is honoring her long friendship with Bob by seeing through this final load of work that has been transferred to The Village Potters Clay Center. The pots that he had glazed are being fired in our kilns, and Sarah is lovingly seeing the work that he had completed but not yet glazed through completion in our reduction and wood-ash kilns, in glazes and manners to compliment his known work. We are all truly humbled to be a part of this process, and to honor his legacy with this exhibit. The exhibit and sale of his pots will run from May 11 – July 6, 2019, and proceeds will benefit both The Village Potters Clay Center Scholarship Fund and the Brotherton Family Fund.
The Village Potters Clay Center is located in Riverview Station, in Asheville's historic River Arts District at 191 Lyman Street, #180.
Related Events