Building a Foundation 8-Week Class in the Hot Shop
January 30, 2019 @ 6:00 pm - 9:00 pm
$645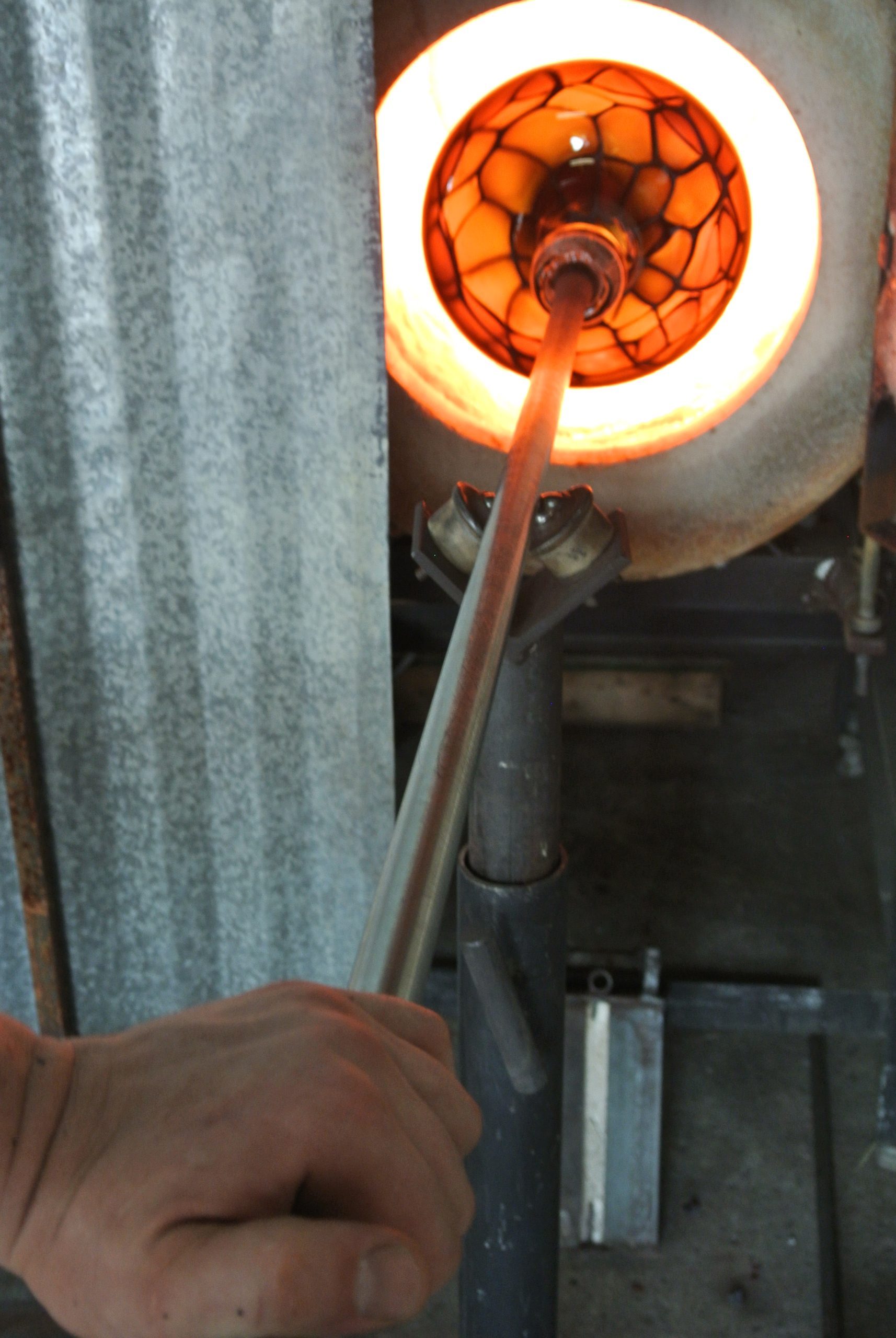 Fall in love with glassblowing! This introductory 8-week class is for someone who is ready to lay the foundations for what it takes to be a glassblower. We will start at the top; learn to gather molten glass from the furnace and how to shape it into basic clear forms that include paperweights, solid sculptures, bubbles and eventually drinking tumblers and small vessels.
This course will focus on the important fundamentals of studio safety, the proper use of tools, and working in teams to create blown glass objects. Color application will be covered towards the end of the session to demonstrate the possibilities of surface design. This class is designed for those who are new to the medium or have limited experience in glass and are seeking to build a solid set of skills in the art of glassblowing.
The class costs $645, materials included, and is every week on Wednesday from 6-9 (January 30 – March 20, 2019) for eight consecutive weeks.
Visit www.ncglasscenter.org or call us at (828) 505-3552 to sign up!
Related Events