Collage Self Portraits with Megan Watters, LIVE CLASS June 4, 7pm EDT
June 4, 2020 @ 7:00 pm - 9:00 pm
$15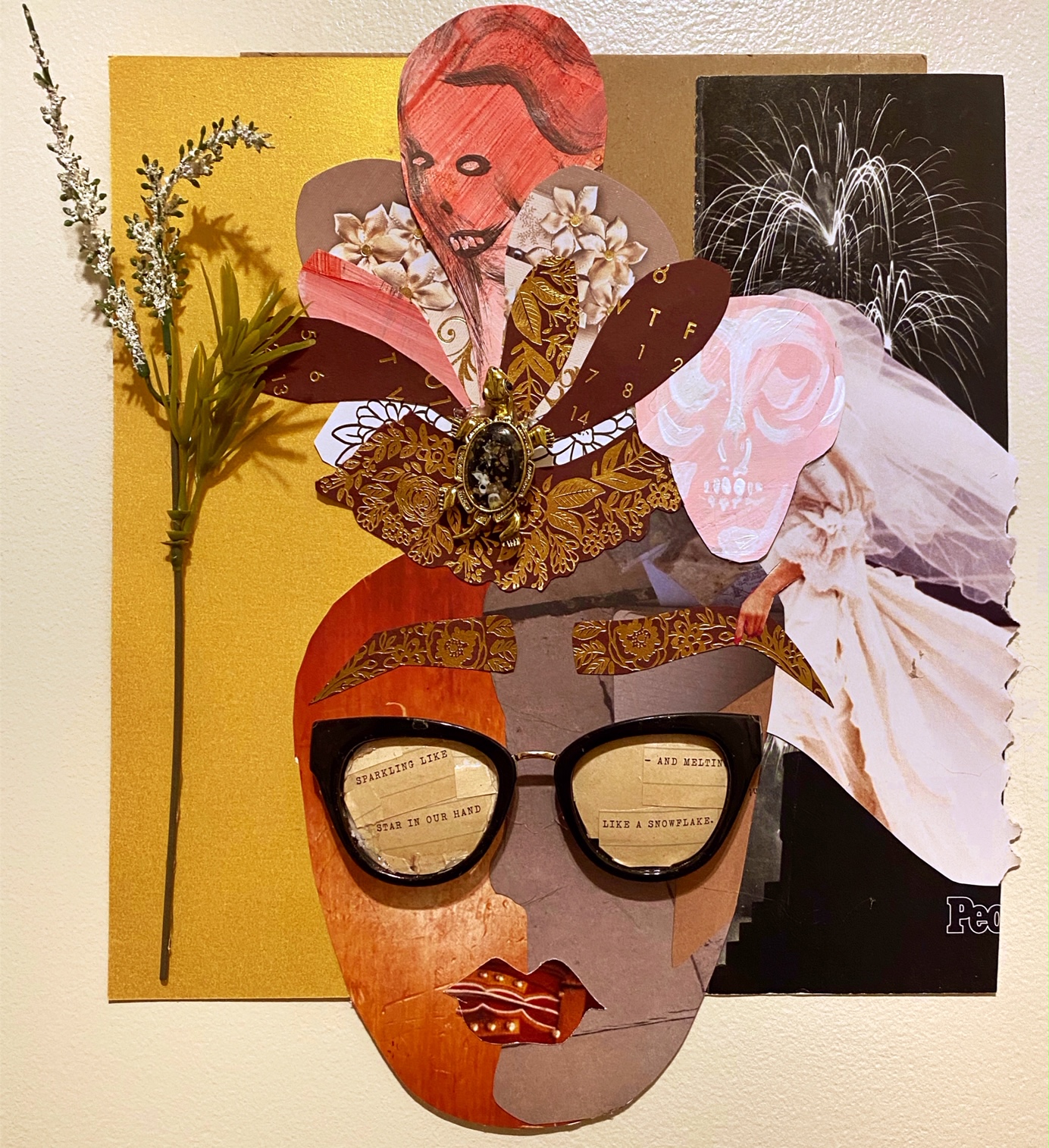 Collage Self Portraits with Megan Watters, All Levels Welcomed, June 4, 7pm EDT
from 15.00
Thursday, June 4th at 7pm EDT
$15 , see special rates for couples and households!
Learn to express yourself with unconventional materials and create a custom portrait! You will engage with fellow artists in a guided discussion about art and expression while you look at examples of collage, assemblage, and self portraits in famous art. DIscussions of techniques and the emotion the work evokes can lead to new discoveries and ideas as you connect with others. Students journal and self-reflect, and create their own work of art.
This class is an uplifting and thought provoking journey. It is perfect for all levels of ability and involves using the supplies you have on hand. No art supplies? No problem! All you need is a glue gun, scissors, and a collection of objects that you find beautiful or interesting.
The duration for this class is generally 1.5 – 2 hours. You will also have access to a recording of the class after the session.
Once you register you will receive an invitation to join the online live class. Its easy, at the time just click on the link we send and join the class!
Material Suggestions:
· Newspaper and magazines
· Old books
· Old sunglasses
· Old or broken jewelry
· Ticket stubs, old holiday cards, old calendars
· Fake flowers
· Shells, tapes, CDs, Records
· Glue Gun, glue stick, and/ or tape
· Paper or Cardboard
· Pen and paper to write on or journal or sketch pad.
Related Events