Create in Color: Fusing Workshop
February 5, 2022 @ 1:00 pm - 4:30 pm
$150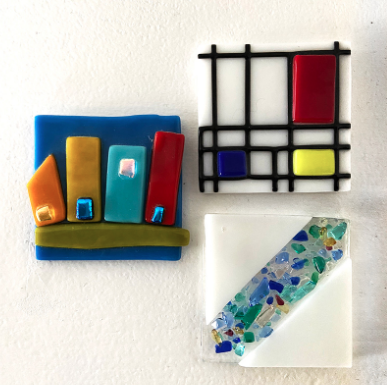 Come join us and create a glass tile or dish decorated with many colors and designs in glass. Bring your best friend or family member and do it together. Learn how to use dychro glass and other inclusions. Choose between textured or smooth finish. Professional glass artist Niki Hildebrand will help you create a personalized fused glass piece with as much instruction and help designing as needed.
Create it as a gift, as a sun catcher, or as drink coasters, as a bespoke tile, or dish are just some ideas. Workshop includes all instruction and glass materials and tools needed to make it using Bullseye 90 and be twice fired in the kiln.
All skill levels welcome.
Related Events