Create Your Own Glass Enameled Earrings!
August 13, 2022 @ 2:00 pm - 4:00 pm
$95.00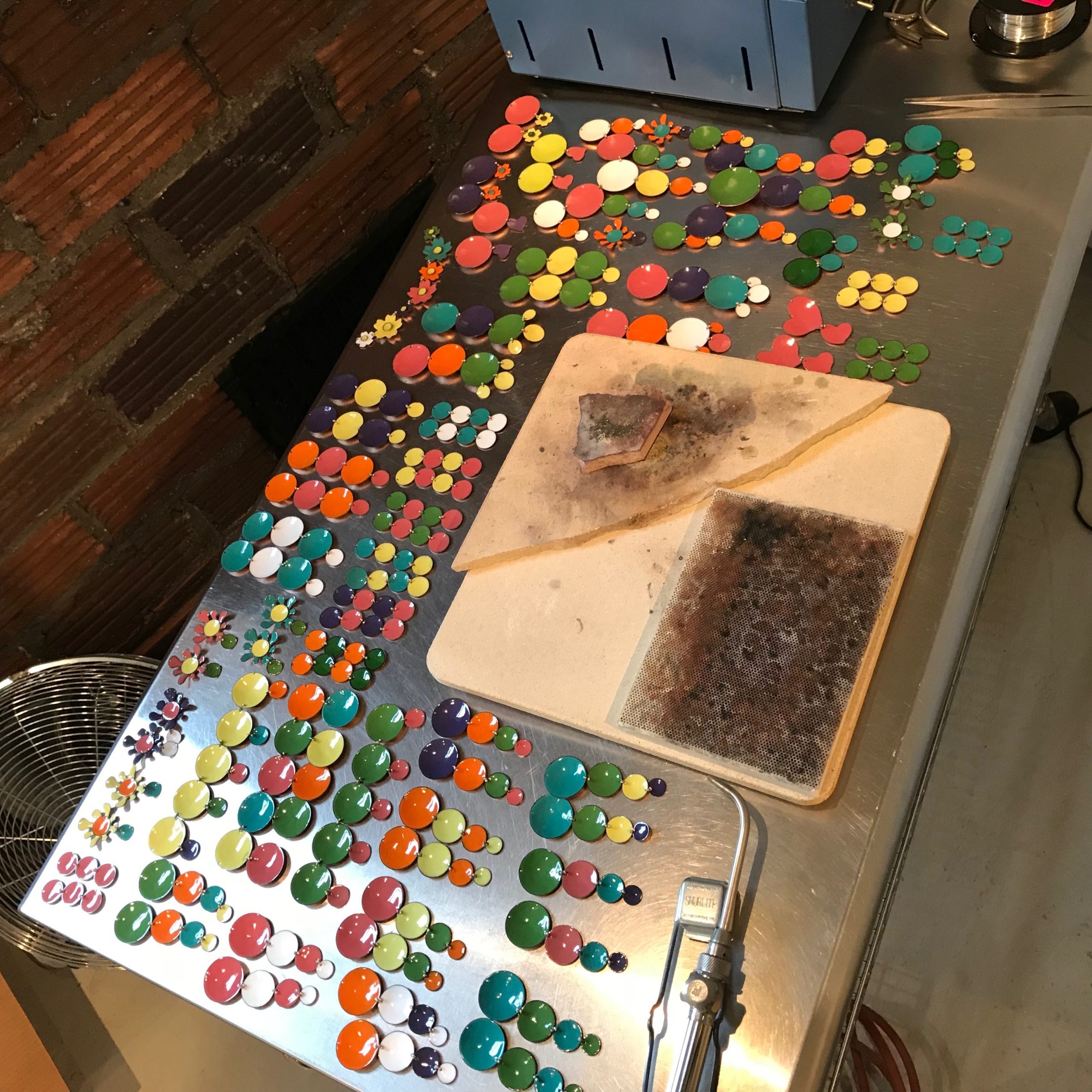 To create a pair of glass enameled earrings from start to finish, first we will orient you in my home studio.
If you would like to see examples of my work visit my website or this studio in the River Arts District:
SoTotallySue's HeARTspace Studio
Riverview Station Studio #225
191 Lyman Street
Asheville, NC
You will learn about basic metal forming, the technique of dry sifting glass or vitreous enamel and how to fire the glass onto the metal substrate.
These new skills will allow you to fabricate your own pair of enameled earrings which we will complete together before the end of the workshop. The whole process takes two to two and a half hours.
Please call 24 hours in advance to schedule!
Related Events