Curated Color Collections with Gel Printing & Botanicals with Artist Cathy Nichols
July 8, 2023 @ 10:00 am - 2:00 pm
$210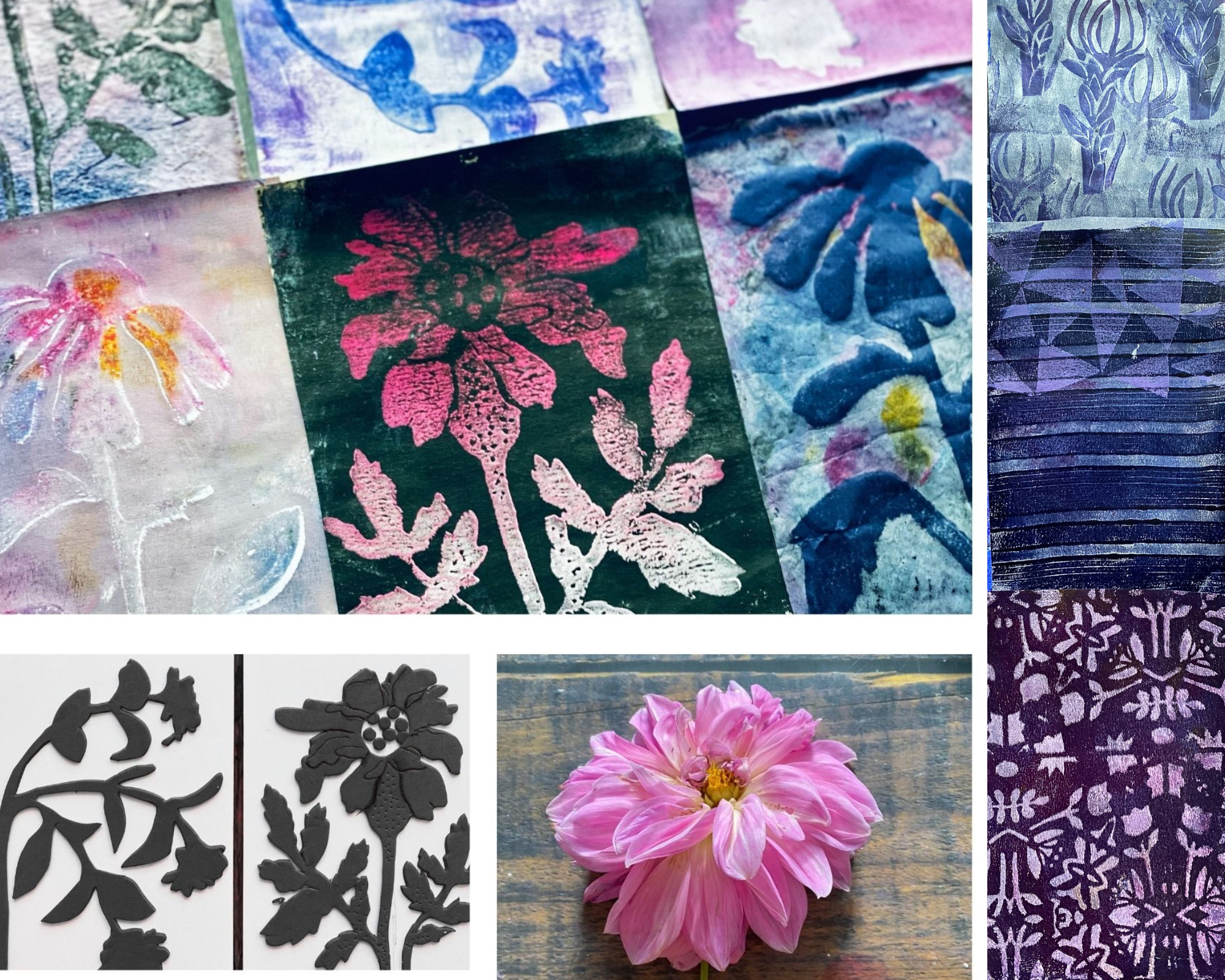 This class will be filled to the brim with gorgeousness, using gel plates, monoprints, natural and live botanicals, along with a beautiful array of acrylic paints to build up your own unique stack of collage fodder (a personal collection of gorgeous collage papers that you can use again and again in your art-making).
We will begin with an introduction to color theory where you will learn about analogous hues while working with acrylic paints. You'll choose a color that speaks to you and work with it to create a palette that sings. Do you love violet? You might create a palette of lavenders, plums and periwinkles.  Love green? Mix it up with mint, lime and jade.
From there we will create our own floral foam stamp and use it to create an array of stunning botanical mono-prints in our chosen color palette. We'll then add texture and interest to our collage collection by gel-printing with botanical stencils and live blooms!
The result will be a signature stack of collage fodder that is sure to inspire your mixed-media art-making for years to come!
No experience is needed. All Materials provided. Come Play!
Related Events