DRAWING LANDSCAPES IN PEN AND INK Mini-Workshop with James Cassara
June 22, 2023 @ 1:00 am - 4:30 pm
$125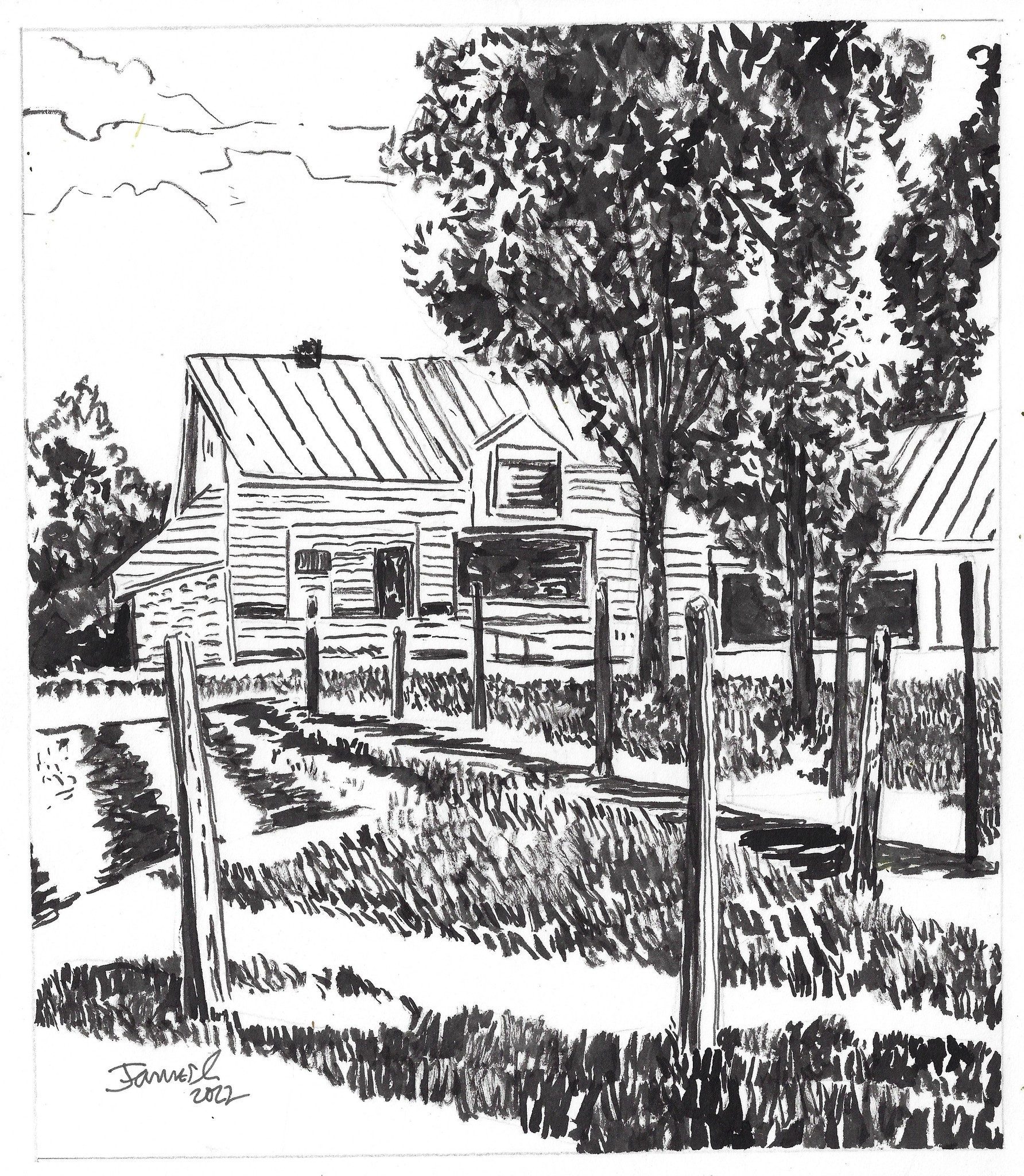 Thursday June 22nd – 1PM to 4:30PM – $125 includes all materials
While pen in ink illustration may not be as much at the forefront as other mediums it has a long and proud history as an established and respected art form – it's a tradition worth preserving!
Let's continue that tradition as we explore the intricacies and joy of pen and ink illustration. We'll learn a few "tricks of the trade" such as cropping a scene to best highlight its strengths, proper use of materials, and how to create a sense of depth and mood without the use of color! Even if your experience with pen and ink is limited you'll likely be amazed at its versatility and the sheer joy of putting ink to paper.
While materials will be provided (and each participant will take home both their drawing AND A drawing pen and extra sheet of illustration board) it is essential that each participant bring at least two landscape photos, preferably ones they've taken. Have them enlarged to 8 by 10 or 11 by 14 inches (or close to it) and print them out in black and white. Those will provide the reference from which we'll work.
James Cassara has more than 35 years experience as an art teacher with Asheville City Schools, as well as having taught countless private and small group lessons. After years of painting in oil, watercolor, and gouache (which he still does) James has rediscovered his early love affair with pen and ink.
Related Events