echoing: an exhibition of new paintings from Kim Beller & Elizabeth Porritt Carrington
November 12, 2022 @ 12:00 am - 11:59 pm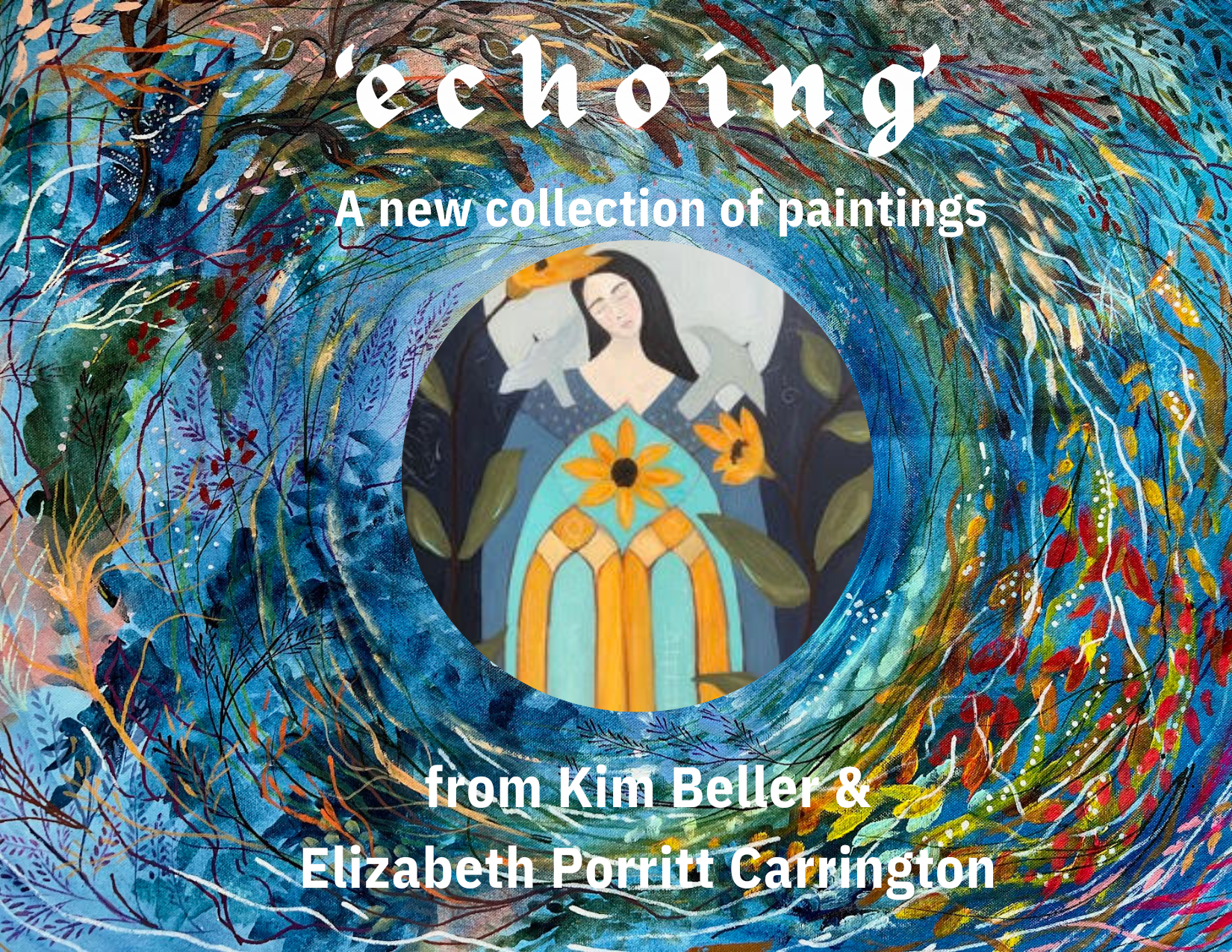 A beautiful new collection of paintings, both individual and collaborative, from these two talented artists.
Larger scale and small scale paintings in acrylics and oils, and one collaborative sculpture, in dialogue with the natural world.
There is an immense story to tell of the echoing, of the human-earth connection, of the longing for and belonging to Earth. The movement and migration of humans and animals, the loss and gain, the love and the grief, the calling to be home.
Elizabeth and Kim offer paintings of deep contemplative meaning, substance and a tender opening heart of what it is to be alive in the natural world, as women, artists, mothers, community members and spiritual beings. They are entangling their artistic expressions and threads of connection to create collaboratively and individually, offering an intuitive visual language of remembering, letting go, and echoing in its intricacy and flow.
This show will run from November 4, 2022- December 18, 2022
Related Events