Elephants Stampede 310 Art!
April 23, 2023 @ 11:00 am - 4:00 pm
Free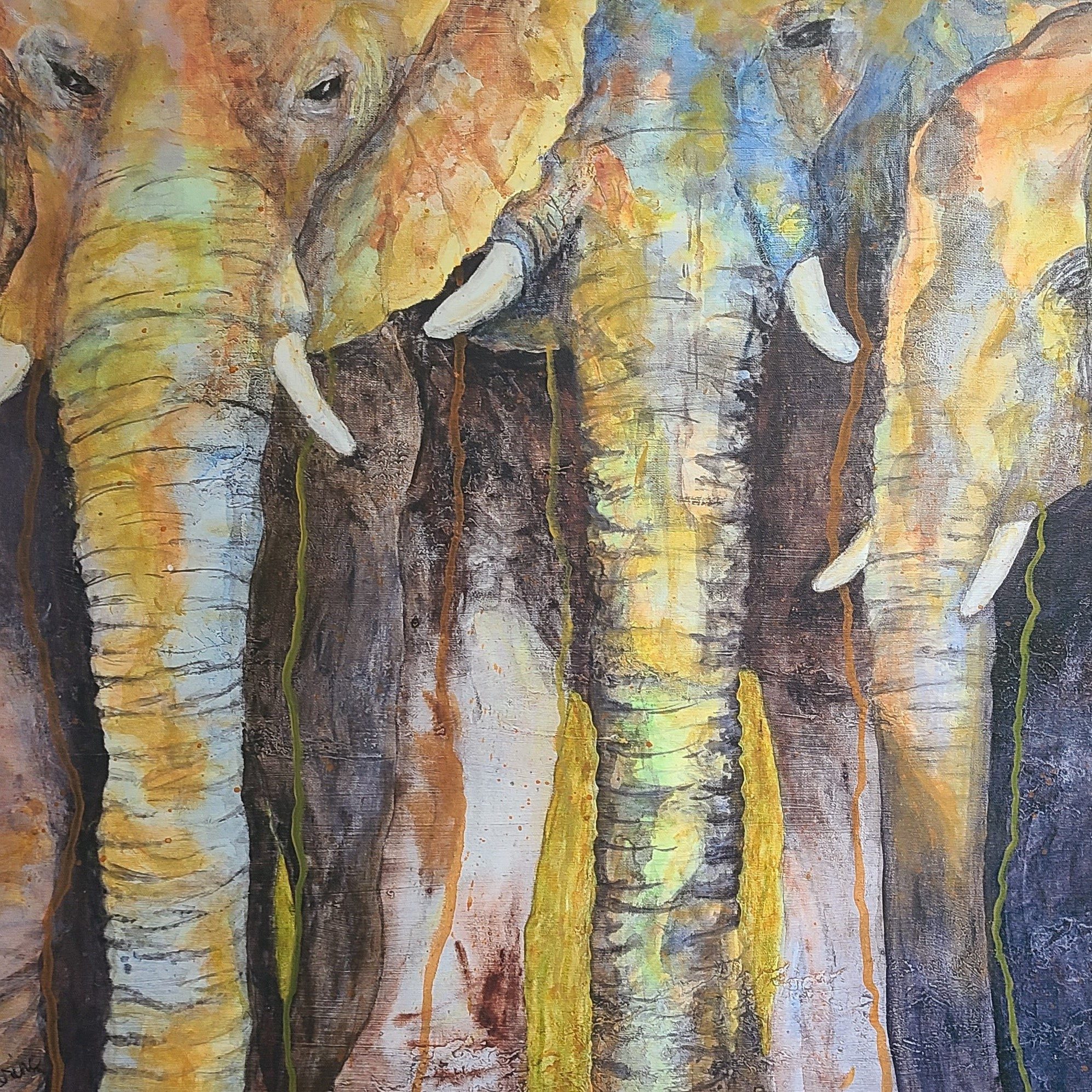 Dee Santorini has unleashed a herd of elephants in the River Arts District, and man the dust is flying!
"Elephants speak to my heart," says Santorini. "They have such a strong sense of community, such a strong sense of family. During the birthing process, the mother and her newborn child are both in danger from predators. So the family surrounds her, stomping their feet to raise dust to block predators from seeing what is going on as the birth happens.
My painting, Elephant Dance, shows this beautiful ritual."
Stop in to 310 Art, located at the Northwest end of Riverview Station and see this wonderful collection of art.
Related Events