August 13, 2021 @ 11:00 am - 12:00 pm
$40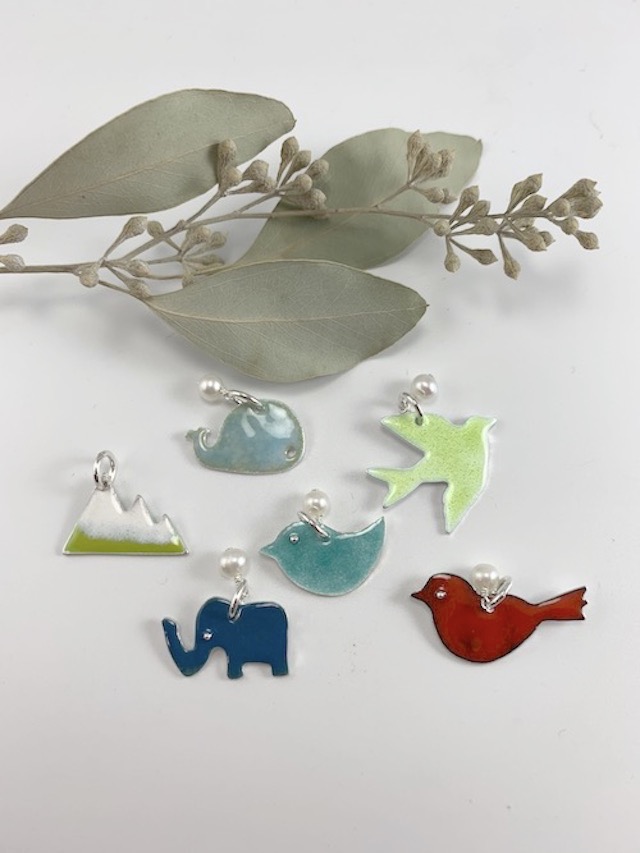 Spend an hour in the studio making a sterling silver and enamel charm.
Choose your charm and your favorite color of enamel. We will sift the enamel onto your choice silver charm (birds/whale/elephant/mountain) in a thin layer, then fire it in the kiln at 1,450 degrees to melt the glass enamel onto the silver, and repeat two to four times. Each piece is slightly individualized.
Your finished piece will tumble to perfection as the final step.
$40/person Ages 12 and up welcome!
Leave class with a finished charm. Optional sterling chain available for in-class purchase.
Related Events