April 16, 2023 @ 10:00 am - 4:00 pm
$225.00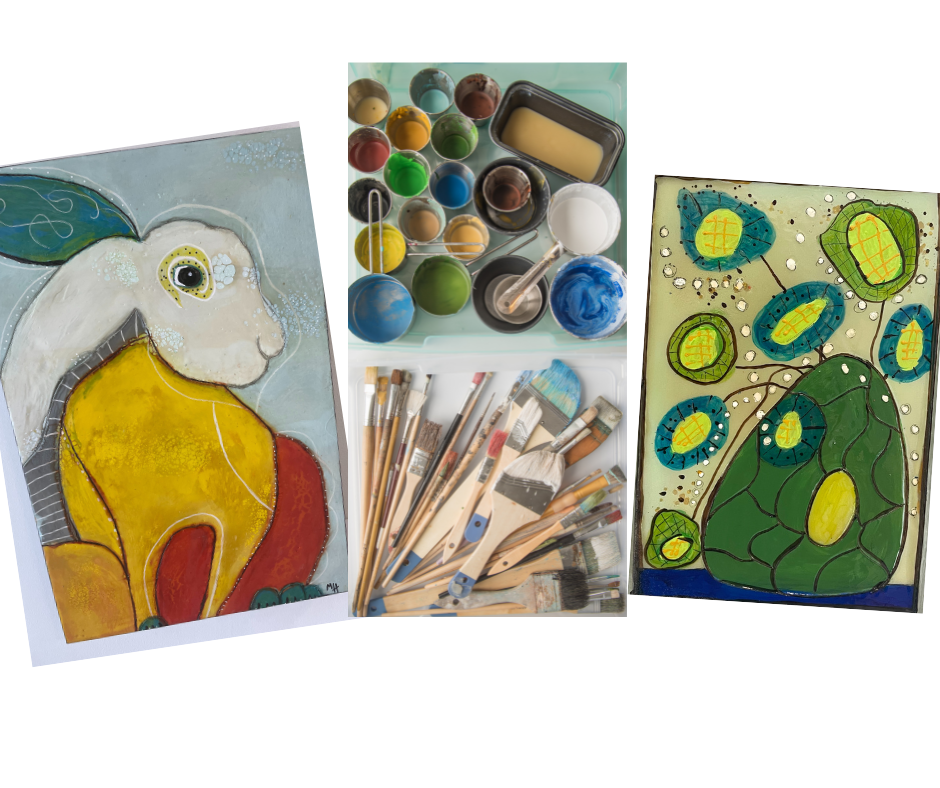 This will be a small group limited to 6 people so that we can really spread out and have lots of room!
Join local artist Michelle Hamilton for a fun & colorful day of learning the process and art painting and layering with pigmented beeswax.
You will discover various ways to build and apply the wax pigment as well as tools & techniques for creating patterns, textures and shapes by carving into the wax to create lines and details. Image transfers into the wax will be part of the fun, so be sure to bring some laser jet copies of photos or magazine images that you love.
Michelle will also bring some of her own encaustic creations to fuel your ideas & imagination while you work and play.
You will have practice backgrounds first to play and experiment with layering both clear and colored wax. You will then create a piece unique to you on your choice of two 8×8 or one 11×14 wood panel.
A light lunch and all materials will be included.
Come play!
Related Events