Encounters with Beauty: Entering a Creative Process with Earth, with Elizabeth Porritt Carrington
December 3, 2022 @ 10:00 am - 3:00 pm
$125.00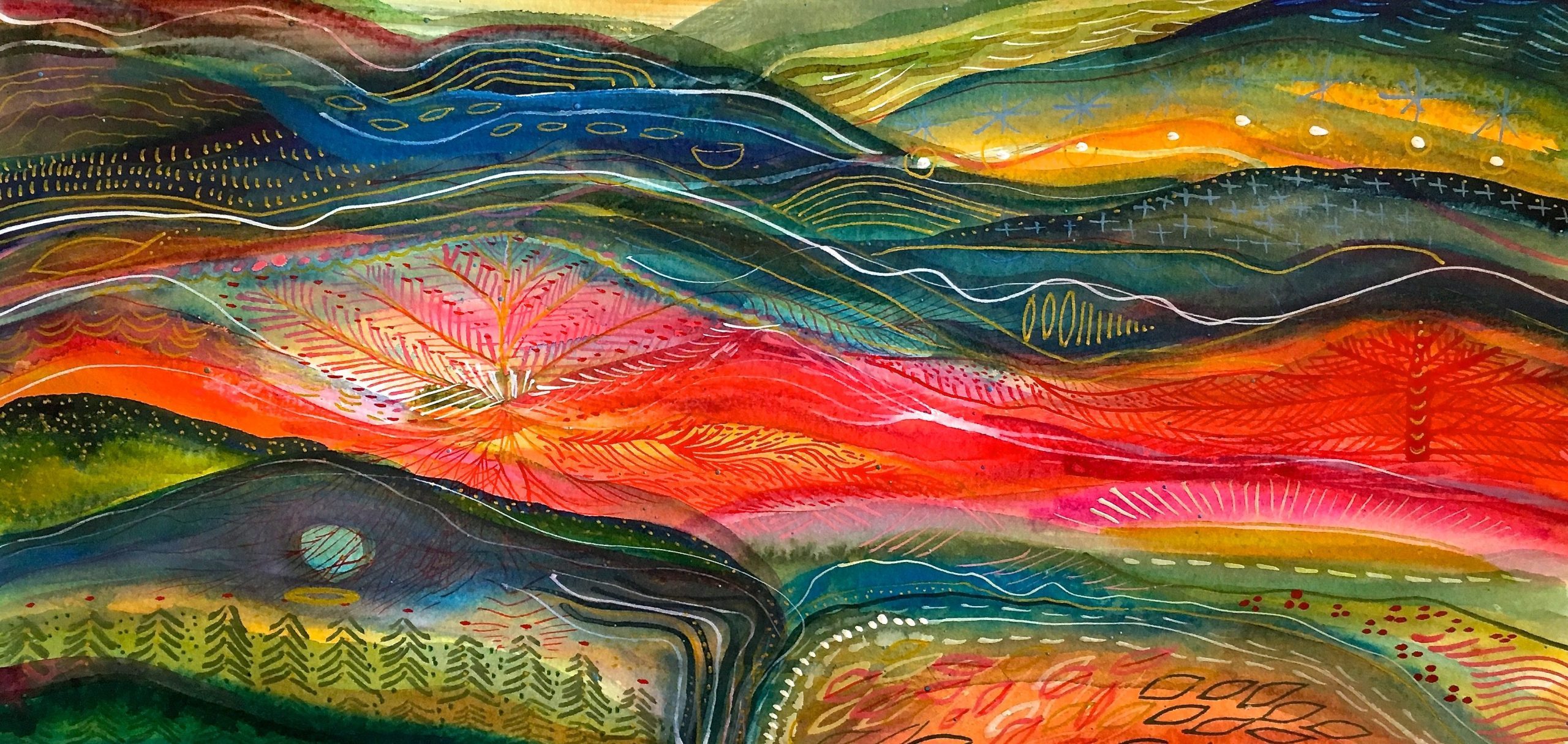 During this special class offering, Elizabeth Porritt Carrington will share some of her most beloved practices in creative process and development through connecting, engaging, participating, and conspiring with the natural creative forces of our world.
Beginning our day with an observational walk along the greenway of the River Arts District, we will explore ways of opening the doors to your own creative process, uncovering a visual vibrant conversation with the beauty and power of Nature. Returning to the Art Play studios, we reflect these discoveries to paper, exploring the qualities of life we have witnessed and how they lead us. We will work through several art practices using watercolor, acrylic ink, pen, pencil, gesso, and collage.
This is a class for working artists and beginners. This will be an experimental and playful approach with some skill and material instruction for those who would like that. There will be little focus on a finished product much more on the support of emerging new creative adventures.
Related Events