everywhere you are: a compilation of textiles, drawings and sculpture by Hannah Watson Textiles
January 16, 2020 @ 6:00 pm - 9:00 pm
Free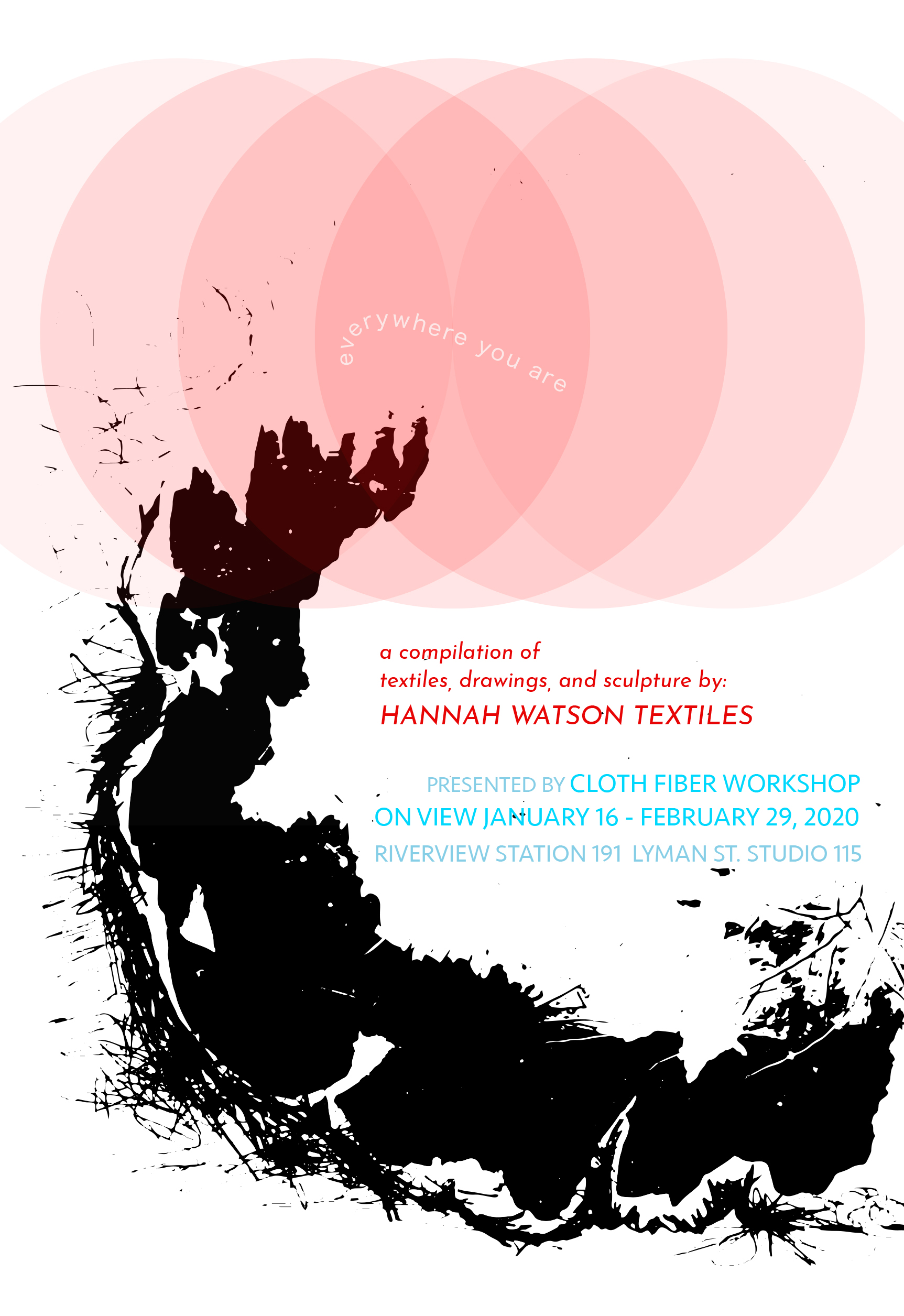 Cloth Fiber Workshop is thrilled to present everywhere you are: a compilation of textiles, drawings and sculpture by Hannah Watson Textiles. Opening reception 1/16, 6p
Hannah Watson is a visual artist and weaver with a BS in cultural anthropology and costume design from the College of Charleston. She went on to study handweaving at Haywood
Community College from 2017 – 2019 in their Professional Crafts program. She's lived in Peru studying textiles, spent three summers in Alaska exploring wild landscapes, and has
maintained a freelance art practice in the Asheville area for around 4 years. She's been nationally recognized by the Handweavers Guild of America for design and has recently been
featured in the North Carolina Arts Council's Millennial Traditional Artists Directory. This summer she plans to hike the Pacific Crest Trail exploring walking as meditation.
'everywhere you are' is reflection on the sentience found in all beings, an exploration of what it means for Watson to connect with her surroundings in an intentional and meditative way.
She's worked with fiber, ink, found animal fur from mountaintops in Alaska, plastics, metals, earth, and plants to bring these installations strangely alive. The piece "perhaps we fall down in the mud" is a revealing of the process of going down into the proverbial dirt to flail around, to assign meaning, and to explore the relationship to a strong sense of vitality amidst the mud. The textile creatures lurch their way down the plastic towards the dirt. What lies in the possibilities once there? Through the often mystifying processes of drawing, weaving, and crafting pieces meticulously by hand, her works seeks to explore the movement of creation itself. This is her first solo show, presented by Clara Schulte of Cloth in the RAD in Asheville, on view from January 16 – February 29.
Related Events