November 8, 2019 @ 5:30 pm - 8:00 pm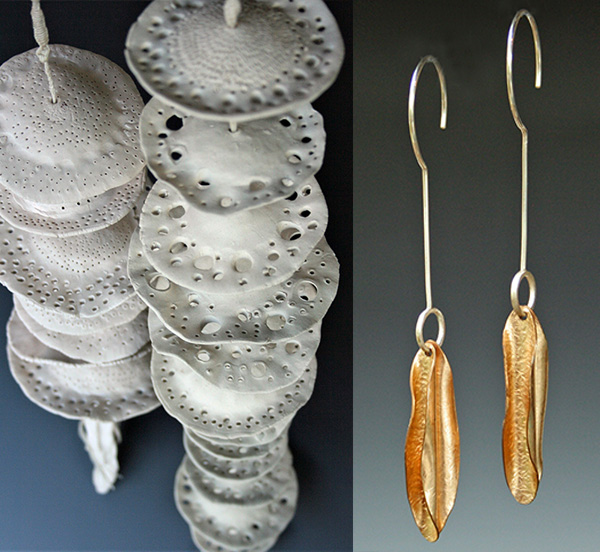 Please join us for EVOKE- to Hear, to See, to Feel, to Smell & to Taste,
a collaborative multi-sensory installation created by Christie Calaycay and Holly de Saillan. 
 
While deeply reflecting upon current fearful and uncertain times, the artists ask themselves, "Have we become uncomfortably numb?" Leading to, "As artists, how do we respond?" The resulting collaboration is their response.  Restorative sensory stimulation enables us to engage with the environment, communicate in multiple and complex ways and reduce our stress levels. Inspiriting our sensuous nature is important for overall emotional well-being.
Within the space of EVOKE the artists are exploring the means to invigorate, surprise, calm and stimulate one's senses. Please accept the invitation to contemplate the creative visions of these two artists. 
Both longtime River Arts District artists, Christie Calaycay is a metalsmith/jewelry designer, and Holly de Saillan is a lifelong ceramic artist.
CONTACT:
Holly de Saillan [email protected]
Christie Calaycay [email protected]
Related Events