May 7, 2023 @ 1:00 pm - 4:00 pm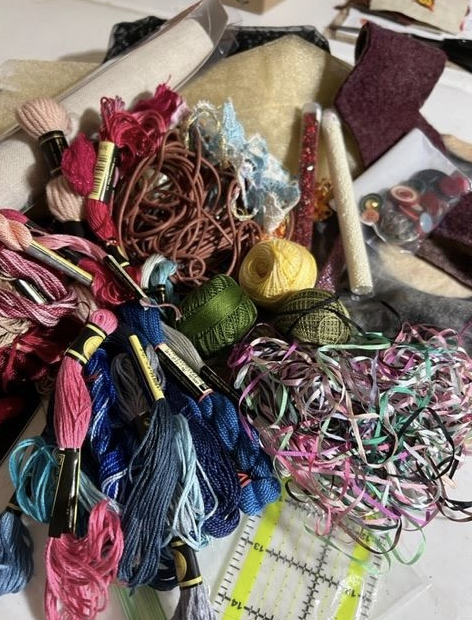 Experiment with a variety of stitches, threads and fabrics and Go WILD with your embroidery. We'll add a few new stitches to your repertoire, examine the possible combinations of thread and fabric and then – you're off on your own creation.
Level: Intermediate
Registration: Local Cloth Members $50, Non-members $65
Instructor: Lynne Noble
Materials fee: $10 for A variety stitching materials, beads and other embellishments, books for ideas, needles
What to bring/how to dress: Bring any threads / threadlike possibilities, fabrics / other backings, embellishments you'd like. Bring a hoop and scissors.
Related Events