October 9, 2022 @ 8:00 am - 5:00 pm
Free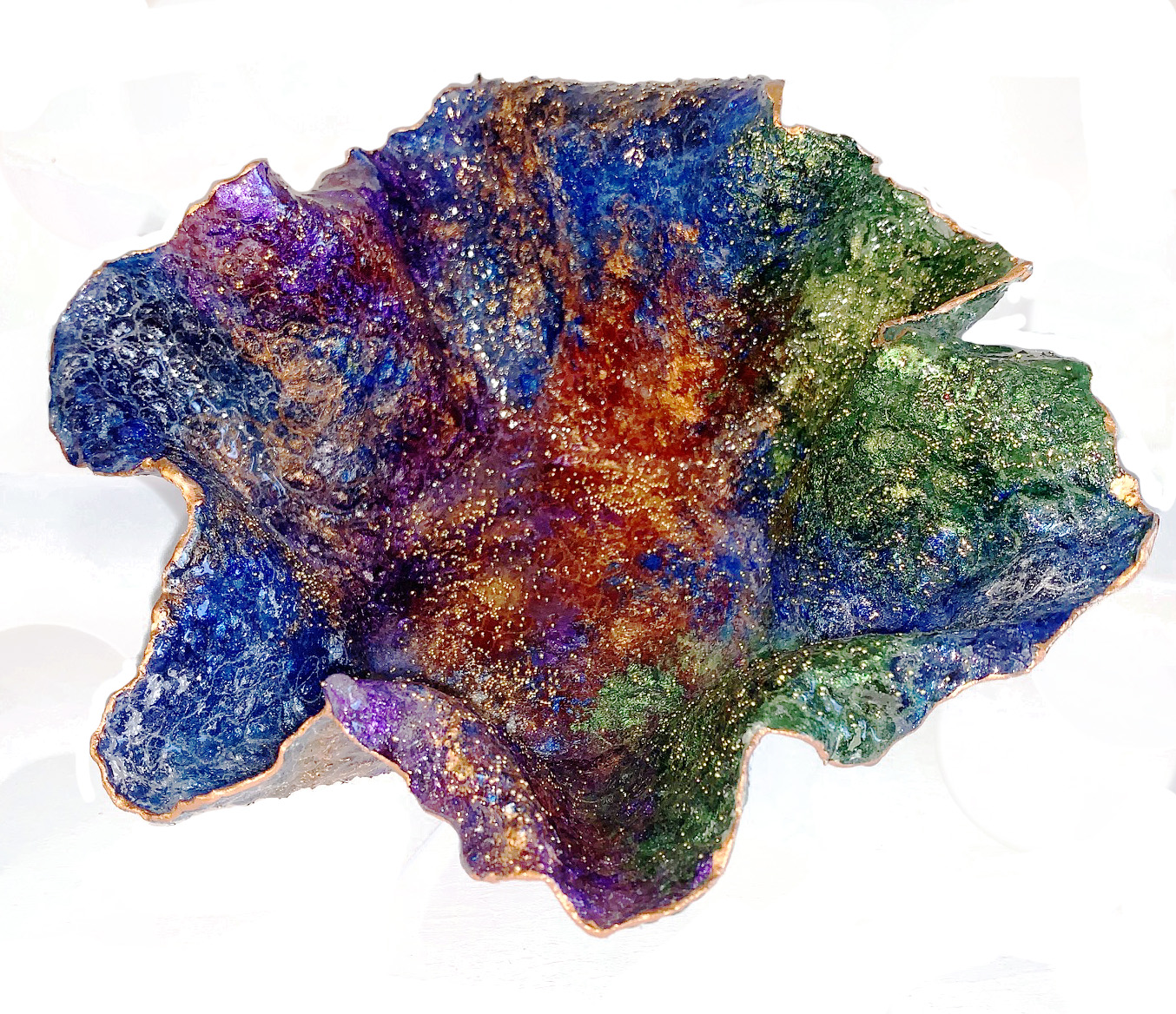 On October 9th, I'll be at Trackside Studios 375 sewing on new pieces crafted from wool, mohair and other natural fibers. Yes, sewing! With a sewing machine!
I'll show you how I combine those fibers to make my unique pieces with my sewing machine. After layers of epoxy and metallic paint, the pieces are transformed into stained glass-like pieces.
Imagine: loose fiber that looks like stained glass! For me, I think it's an important opportunity for people to know there are hands actually crafting items of incredible beauty.
Galleries are open, and many have special events planned, with artists working at their craft. Stroll through the District, and visit with potters, painters, wood workers, sculptors and fiber artists! We have restaurants to feed you, and feed you well. Then take a leisurely walk along the French Broad River along the new Wilma Dykeman Greenway.
Related Events