FIND YOUR VOICE IN PASTELS with Susan Sinyai
June 3, 2023 @ 10:00 am - 4:00 pm
$245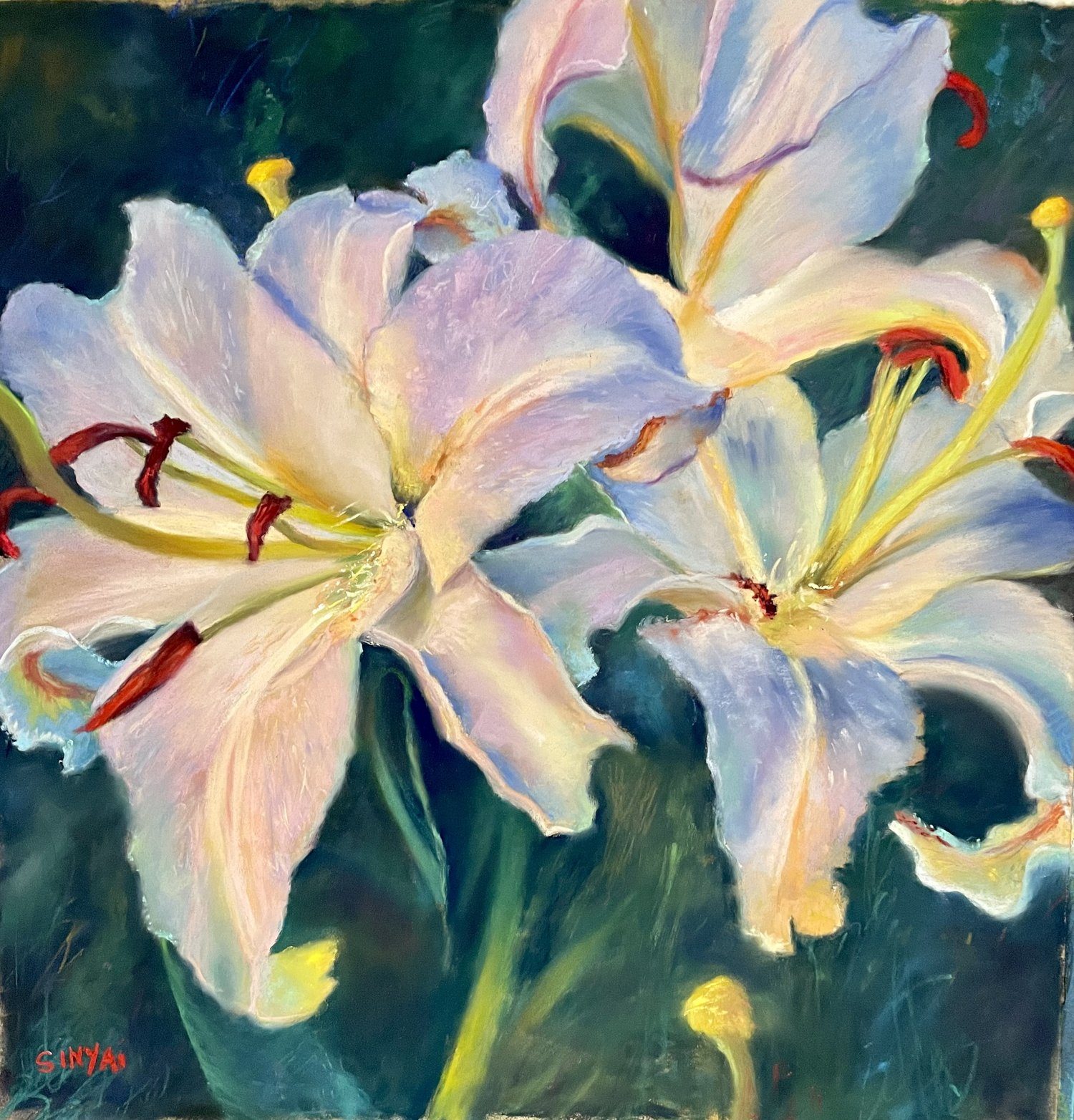 Pastel is a wonderful medium, with its luminous and vibrant colors (not pastel at all!), inviting you to play, allowing you to be expressive, or precise. But, sometimes it can seem daunting on many levels, and let's face it, feeling comfortable with any medium is a process. For example – so many colors ( or not enough), and how to use them without creating mud. How to hold the pastel – does one draw or paint with the pastel stick, does it matter if the sticks break? What's the difference between a hard pastel and a soft pastel, which one to use? And, to blend or not to blend, and how to do that. Why is using different marks important? What surfaces are best to work on, and which ones will accept a wet medium as an underpainting. What IS an underpainting? Learn and experiment with different techniques to begin your pastel painting.
As you can see, there is a lot to think about! This two day workshop will answer ALL the above questions, and more, allowing you to explore and experiment with this lovely medium and build your skills. An excellent opportunity to learn with guidance, but also to brush up on your skills and take your pastel work to a new level. Step by step demonstrations along the way will be provided, allowing you to try things one at a time before putting it all together. Then, with some gentle guidance, you will create a painting, in your own style, from your own resource material.
Day One will be given to experimenting with all the above and getting comfortable with the medium. Towards the end of the day, you will begin to plan your painting, using your own resource material. You can plan and lay in the foundations of your painting, and be ready to begin, and finish, on Day Two. The best part – you will be excited about starting your next painting! All materials provided for this workshop!
Related Events