Flat to Fabulous with Deb Karash
June 19, 2023 @ 5:30 pm - 9:30 pm
$475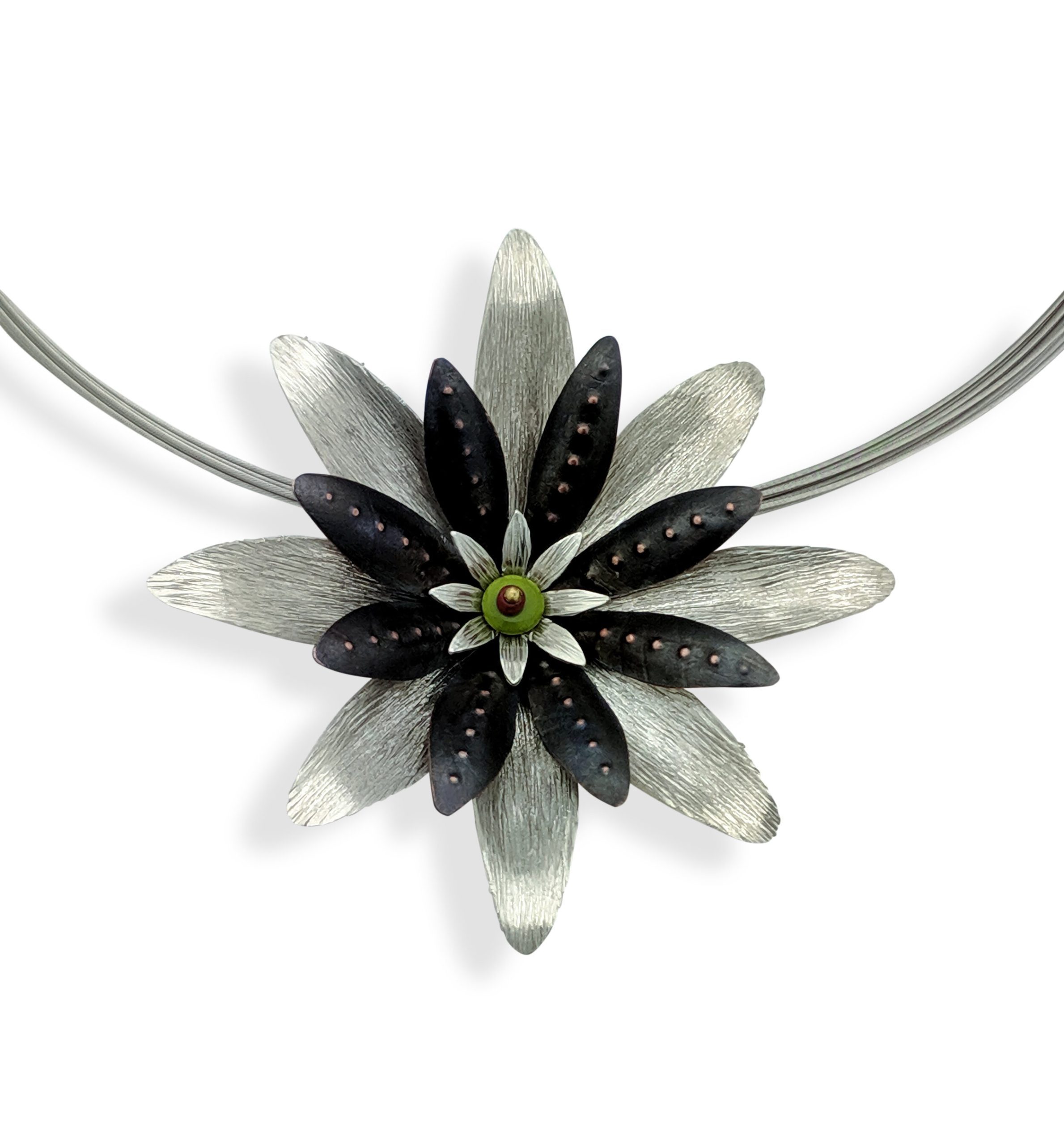 Improve your metalsmithing and jewelry making skills in this fun 3 day Flat to Fabulous class with Deb Karash. The series runs June 5th, 12th, and 19th from 5:30 to 9:30 pm each evening. Also included are three open studios of your choosing during the month of June at Ignite Jewelry Studios for you to make and create with your newly acquired skills.
Add interest to your jewelry designs with surface texture, volume, and layers. Emphasis is placed on planning and finishing techniques in order to achieve a more professional look. You will learn easy soldering and riveting skills, how to incorporate found materials or beads, how to create a rich surface on copper and silver,* and how to use commercial findings or make your own. Most students will leave with a finished piece. The perfect precursor to Drawing on Metal offered in August.
$475 per person which includes the three evening classes plus one open studio time per week following each class.
*Materials Fee not included in price. The instructor will notify you of this amount prior to class.
Related Events