Flat to Fabulous with Deb Karash
September 18, 2021 @ 10:00 am - 5:00 pm
$475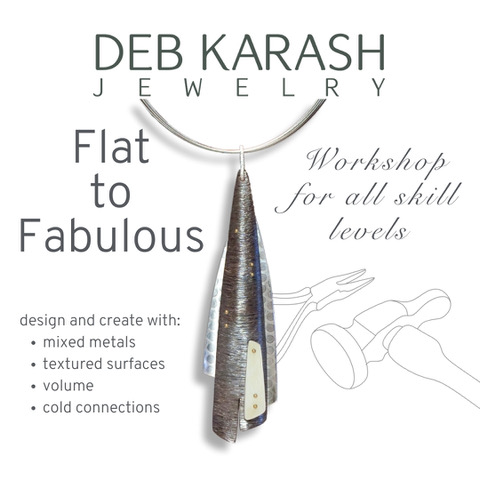 Improve your skills in this fun 2 day class. Add interest to your jewelry designs with surface texture, volume, and layers. Emphasis is placed on planning and finishing techniques in order to achieve a more professional look. You will learn easy soldering and riveting tips, how to incorporate found materials or beads, how to create a rich surface on copper and silver, and how to use commercial findings or make your own. Most students will leave with a finished piece. Perfect precursor to Drawing on Metal.
September 11th and 12th, 2021 10am-5pm
$475/student plus an additional materials fee
All levels welcome!
Ages 18 and up welcome!
Related Events