FRIDAY PLAYDATE: Diary of Mediums: An introduction to mixed media w/ artist Kim Beller
June 24, 2022 @ 5:30 pm - 7:30 pm
$65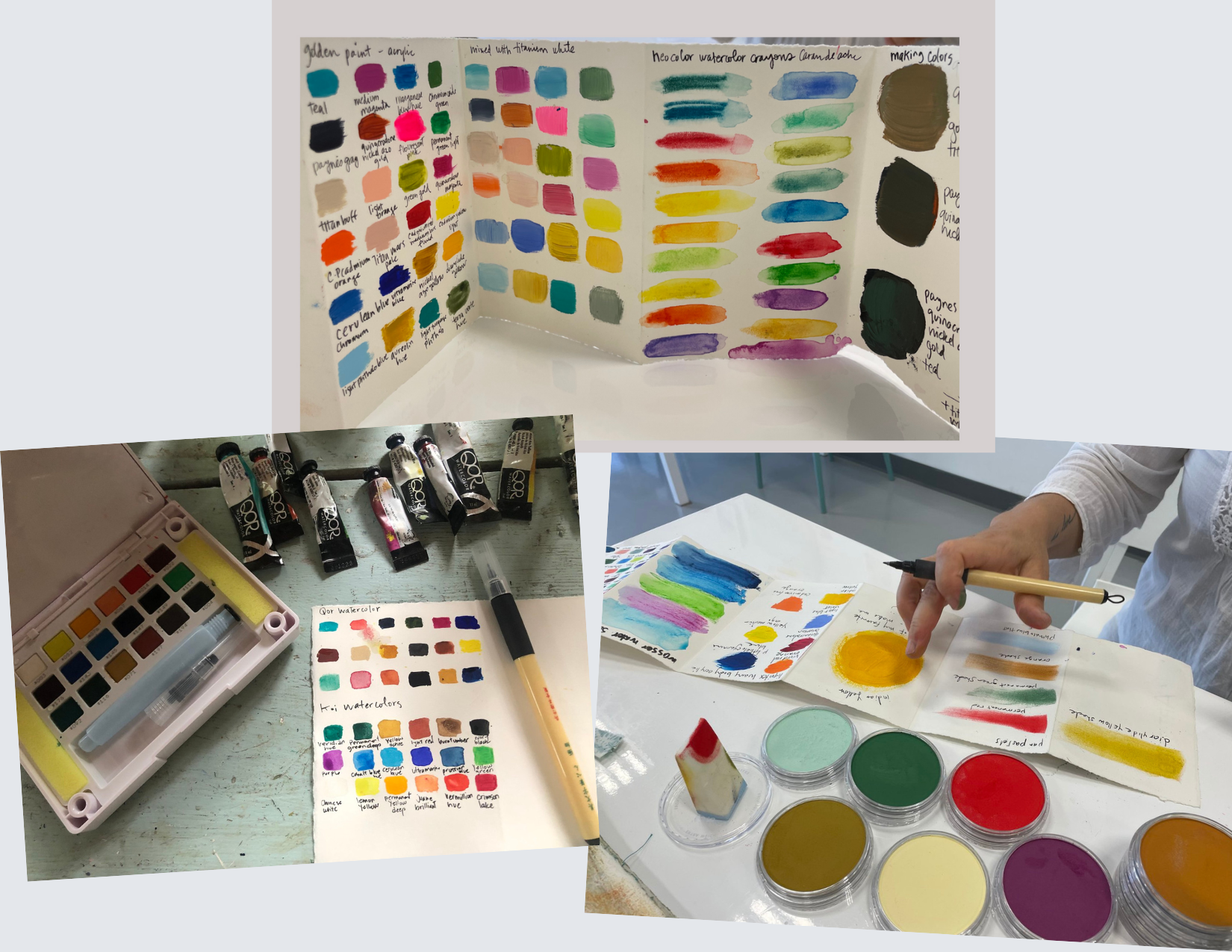 This fun Friday evening session is designed for those who want to become familiar with different mediums and techniques used in mixed media art!
We will get acquainted with color through experimentation, play, and color mixing, and will create a color wheel – going back to the basics of color, hues, saturation, and tones, as well as experiment with mixing different colors using only primary colors. In addition, we will create an accordion folded booklet to use as a "diary of mediums" – filling it with samples of different mediums, from watercolors to colored pencils, color mixing formulas, mark making, collage, practice paintings, and more. Kim will share simple techniques for your mixed media practice, discuss the difference in papers, paints, pens, and gel mediums, demo paint mixing, and more. All supplies are included, but please feel free to bring paints and mediums you would like to add to your "Diary of Mediums" if you have some you would like to experiment with.
This class is open to all levels and materials are included.
Related Events