Full Circle w/ Alcohol Inks! with local artist Michelle Hamilton
November 19, 2022 @ 5:00 pm - 8:00 pm
$70.00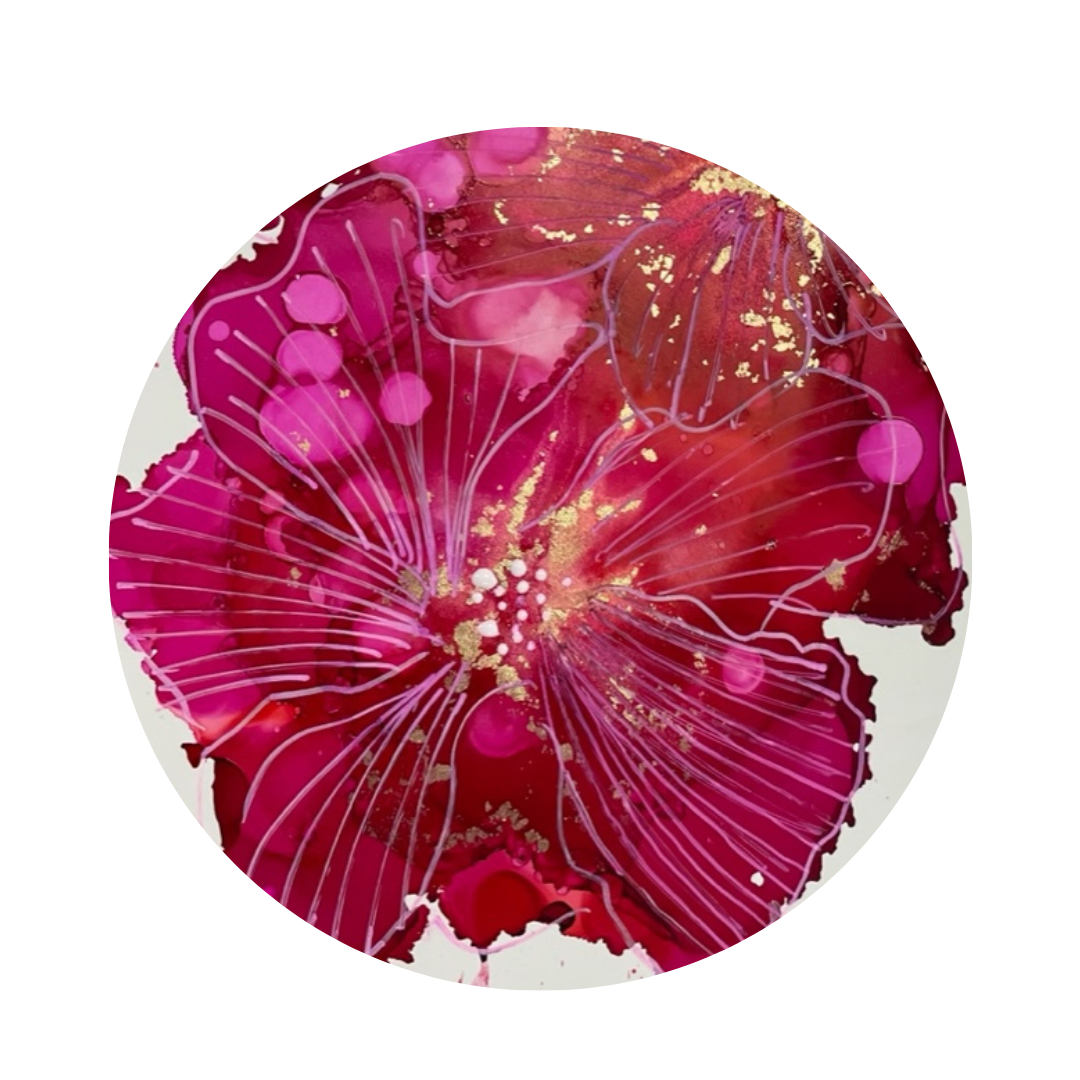 You asked when the next alcohol inks class with Michelle would be, and here it is! Come join us for this fun Saturday evening exploring more of the endless possibilities with alcohol inks!
This time, we will be using round YUPO paper, in both 4" and larger 10" sizes. Wood backings will be available for purchase & the small sizes will make awesome ornament gifts!
These vibrant inks have a way of capturing everyone's curiosity because of the way they bloom and expand across the page, even with the tiniest drop! Michelle's super fun style of teaching is contagious and is a great balance between encouraging play and experimentation and sharing techniques to open up new possibilities. In her own words: "Alcohols inks have a magical effect that no other medium can replicate" Come see for yourself!
You'll be invited to experiment first to see how the inks work and interact with each other, followed by the opportunity to create upon one or two 11×14 pieces of YUPO paper, using the inks, and later adding embellishments or "the gingerbread" as Michelle calls it, using Kuretake Japanese metallic pens and acrylic paint pens pens for detail.
Come Play!
Related Events