Fused Glass Pendant Class
November 20, 2023 @ 3:00 pm - 4:30 pm
$115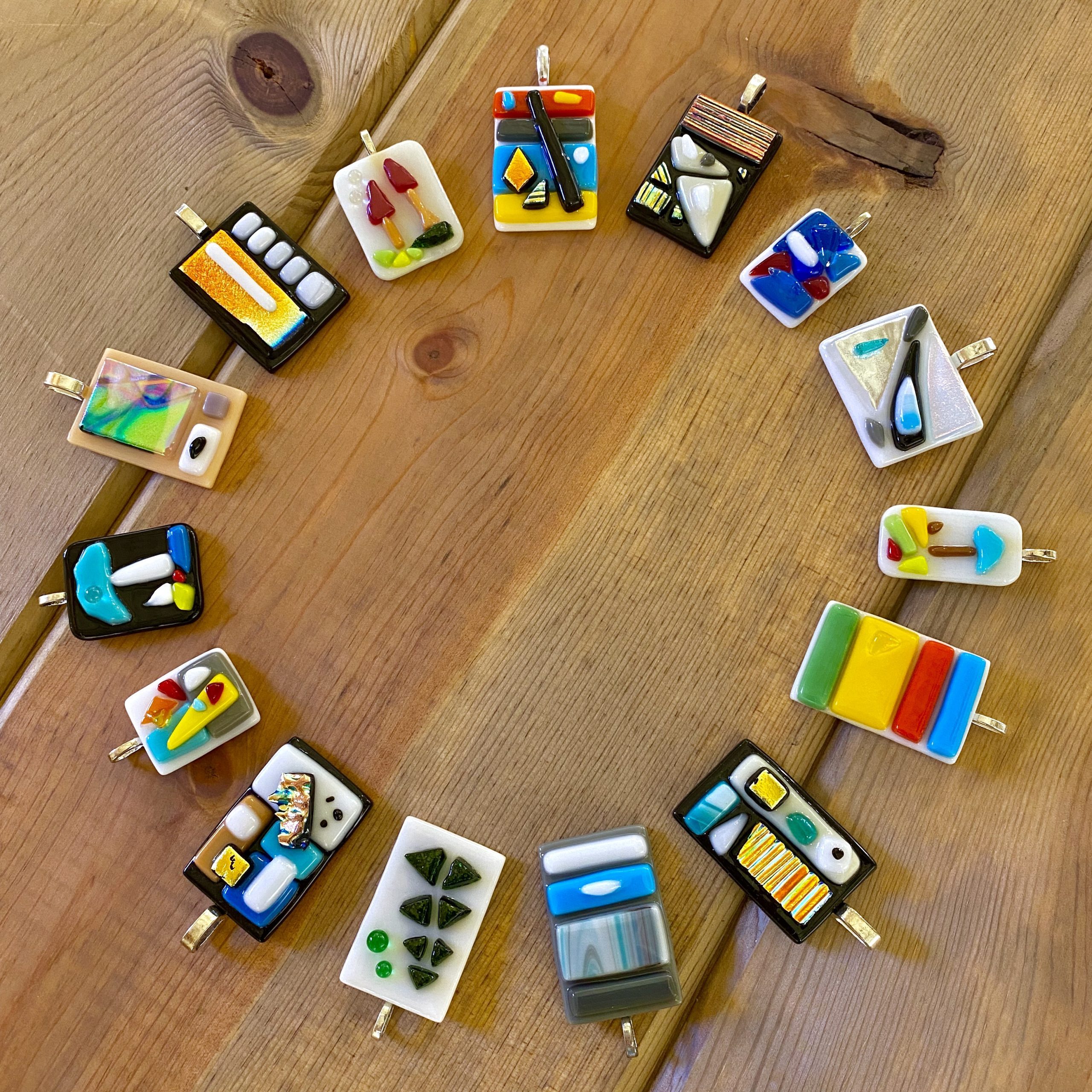 Booking: Contact the artist at [email protected]. Price listed is the total cost per person – including all applicable taxes, materials, tools, instruction, kiln firings and shipping (if needed.)
Class Description: Geared for the detail-oriented creative, craft a wearable work of art using a variety of colors, shapes and textures. Design with calm and neutral tones or go bold with color-changing glass and shiny dichroic shimmer at no extra cost. Or perhaps, create one of each!
Fused Glass Process: Fused glass is a kiln-formed glass process different from blown or stained glass. Because of the lengthy time needed to heat the glass, finished class creations may need to be shipped. Shipping costs to most US destinations is included in the class fee.
Requirements: 2-3 person minimum – Come create some memories with a friend, relative, sweetie or neighbor. Ages 16+. No prior glass experience needed. Minimum of 72 hours advanced notice required for registration.
Optional Class Variation: Make a magnet, rear-view mirror charm or mini ornament at the same cost.
Special Notes: Additional class dates and times available upon request.
Related Events