Fused Glass Suncatcher Class
October 10, 2022 @ 11:00 am - 1:30 pm
$105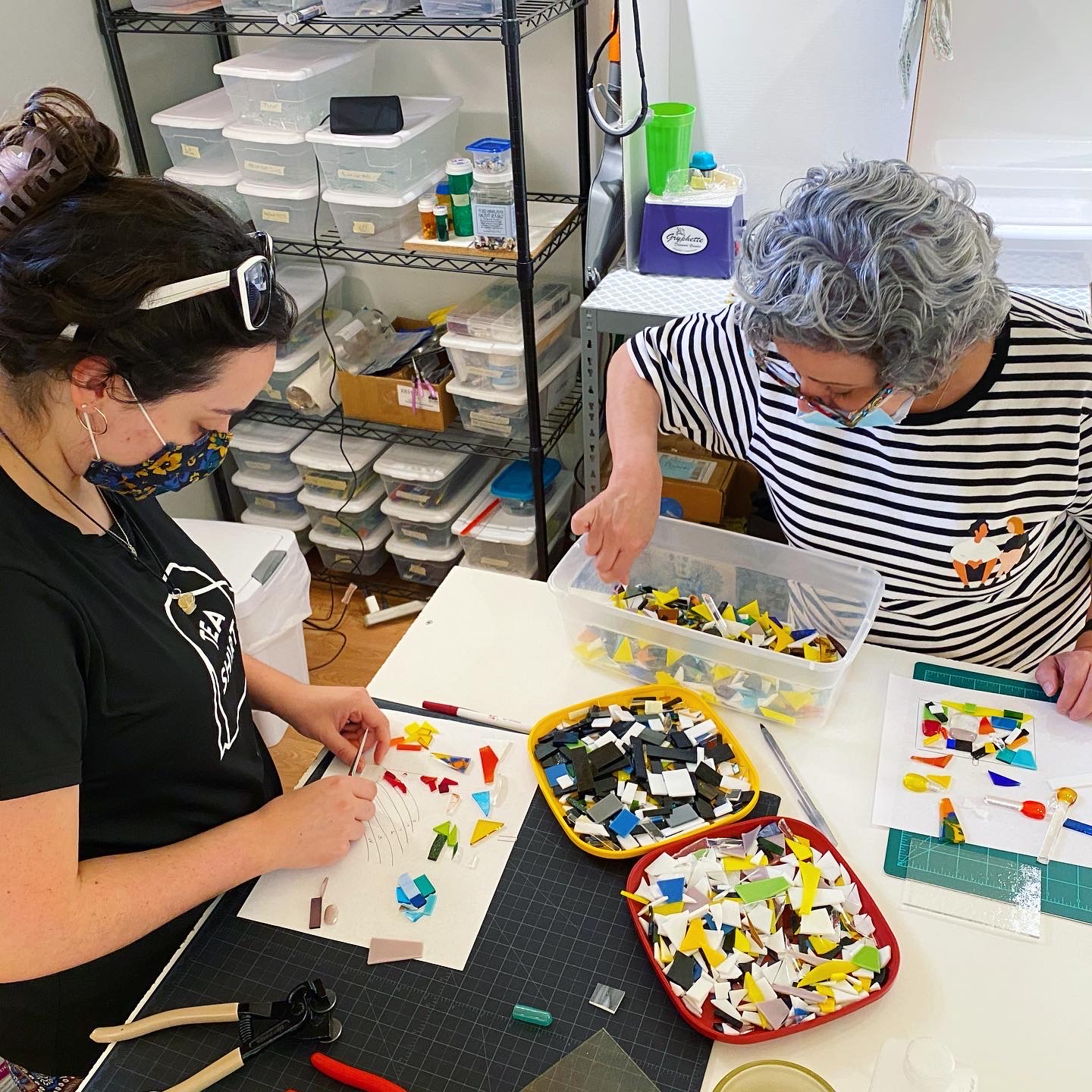 Craft a scene, pattern or design from separate glass pieces. Learn the basic tools and experiment with layering, spacing and inclusions. This class includes tailored, hands-on instruction with an experienced glass fuser. All materials, tools and kiln-firings for a suncatcher approx 4″x3″ is included.
Fused glass is a kiln-formed glass process meaning the glass undergoes a lengthy heating process. Because of this, finished class creations may need to be shipped. Shipping costs to most US destinations is also included in the class fee.
Requirements: 2 persons (bring a friend, relative, sweetie or neighbor). Ages 16+. No prior glass experience needed. Minimum of 72 hours advanced notice required for registration.
Booking: Contact the artist at [email protected]. Price listed is cost per person. Special pricing for Asheville locals.
Single Class Participant or Upgrade Option: Make a larger, 6″x6″ size suncatcher for an additional cost. Must specify at time of booking.
Special Notes: Additional class dates and times available upon request.
Related Events