Gelli Plate Printmaking with Plants & More! with Bridget Benton
April 14, 2021 @ 10:00 am - 4:00 pm
$135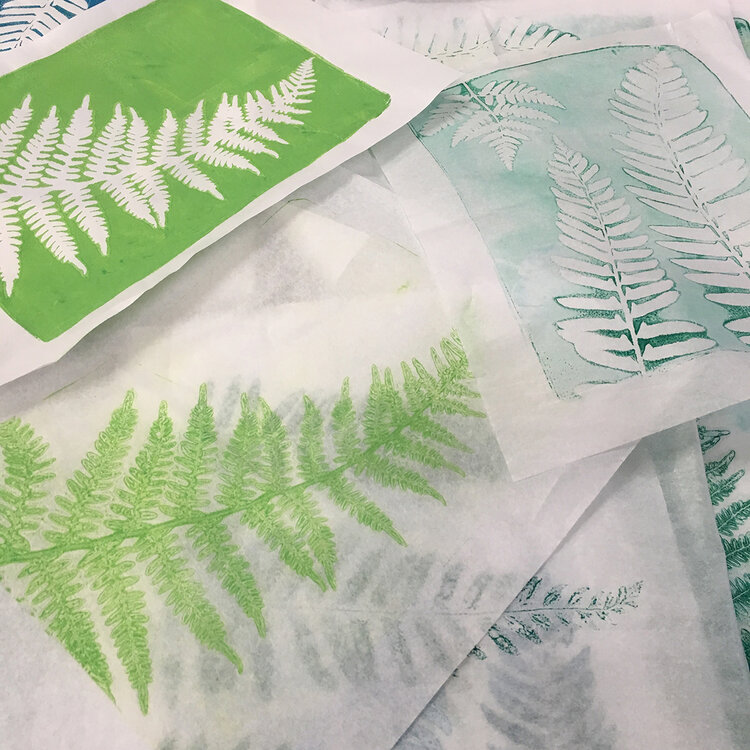 Gelli Plate Printmaking with Plants & More! with Bridget Benton,
Explore playful and spontaneous non-toxic printmaking with durable gelli plates and easy-to-clean-up water-soluble inks. While the workshop will have a focus on printmaking with plants, the instructor will demonstrate creating textures and imagery using a variety of tools and materials including stencils, shells, fabrics, stamps, bubble wrap and more. The final prints are beautiful on their own, or can be incorporated into collage, visual journal and mixed-media art projects.
We care about your safety! See website for our Safety Procedures.
Related Events