Ginger Huebner: "Beyond Words" Opening Reception
July 19, 2019 @ 6:00 pm - 9:00 pm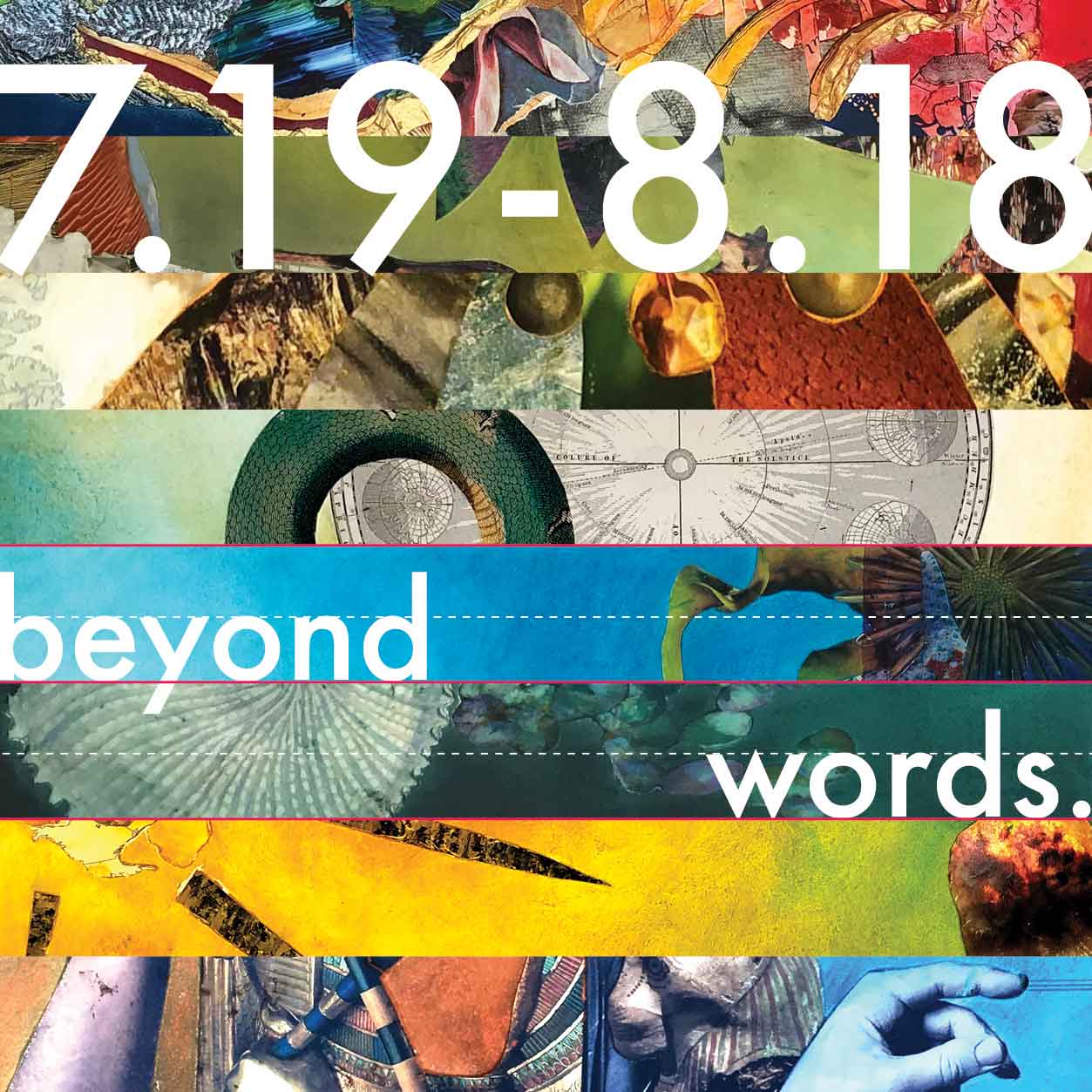 "Beyond Words" is an exhibit of self-portraits co-authored by artist Ginger Huebner and twenty individuals of different economic, social, political and religious backgrounds. Inspired by a desire to deeply and authentically connect with the people in her community, these works tell the stories of her collaborator's life journeys; experiences of tragedy and triumph, love and loss, friendship and struggle.
Her time of listening and understanding and collaboration has resulted in this series of thought provoking works using found imagery, collage and lush explosions of color. These self-portraits provide a path to transform, connect and build up, in a world filled with divisiveness and negativity. Through this ongoing series, Ginger is calling viewers to engage, to connect, to be present, to be compassionate, to be awake, to listen, to recognize that our differences are worth celebrating, and that all stories are worth telling.
For over twenty years, Ginger has used the mediums of collage and chalk pastel to translate and capture artistically what often transcends expression in mere words. Her work embodies people's hearts, their dreams, their passions in life, and the moments and individuals that define and refine them. She also shares her own stories through evocative works of color and imagery.
Ginger is the founding director of Roots + Wings School of Art and Design in Asheville. With a Masters in Teaching Visual Art and a Bachelor of Architecture, she brings a unique perspective to the fields of art and education. Ginger also serves as Visual Art Advisor to the PBS 'Pinkalicious' series; contributing curriculum, editing scripts and steering the Visual Art education component of the series. Since the series aired in February of 2018, Ginger's role has been expanded outside of 'Pinkalicious' into PBS' Online Learning platform and PBS Arts Curriculum development. She lives in Asheville with her husband and two kids.
Related Events