Home and the Journey There – Augmented Reality Artworks by Jaime Byrd
June 1, 2022 @ 10:00 am - 5:00 pm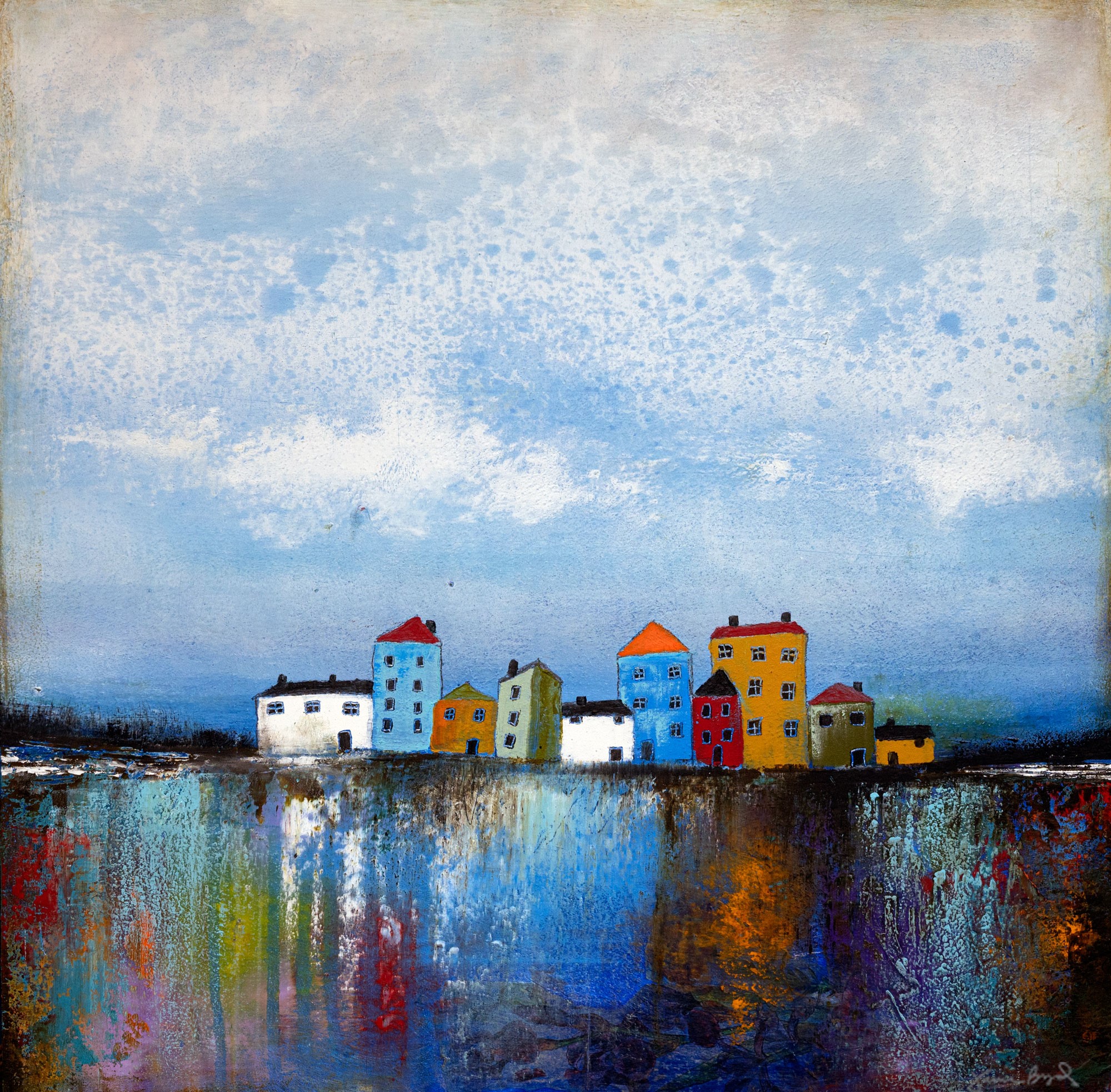 "Home And The Journey There" exhibition is an immersive art experience combining paintings and Augmented Reality (AR) by multimedia artist Jaime Byrd. These new paintings were inspired by her 6 year nomadic travels around the globe only to discover that "there's no place like home". The AR work that is an integral part of her exhibition, features her filmmaking, animation, music, and sound design that she creates for each piece of artwork and can be viewed using the free online app, "ARTIVIVE" with a mobile device. Bring headphones or earbuds in order to have the full immersive experience.
"I've spent the last 2 decades living, traveling, and wandering the globe," said Byrd, "and I am now discovering how much I enjoy being in one spot amongst my own belongings. Over the years home has been many things to me in many places and each one of those places have played a part in this long journey. This new collection of artwork is about home, the nature that surrounds a home, the idea of where we might live, and what is below our feet. It explores our emotional connection to these places, and what home might mean to each of us.
In general, my subject matter is usually about nature, and I feel living with beautiful objects that pay tribute to the natural world reminds us to slow down and helps us reconnect with the outside."
The AR is included in the purchase of each painting, so viewers can take it home to share and experience it whenever they wish for years to come. Byrd has also put her digital images on the blockchain and can offer these digital creations as collectible NFTs (non-fungible tokens).
Guests can use their smartphones or tablets with headphones to view the 10-30 seconds of AR using the Artivive app and pointing their camera at one of the paintings. The experience can be exhilarating, fun, and even magical.
Champagne Reception and Celebration: Saturday July 2nd 2022 4pm – 7pm
Related Events