July 8, 2023 @ 11:00 am - 4:00 pm
Free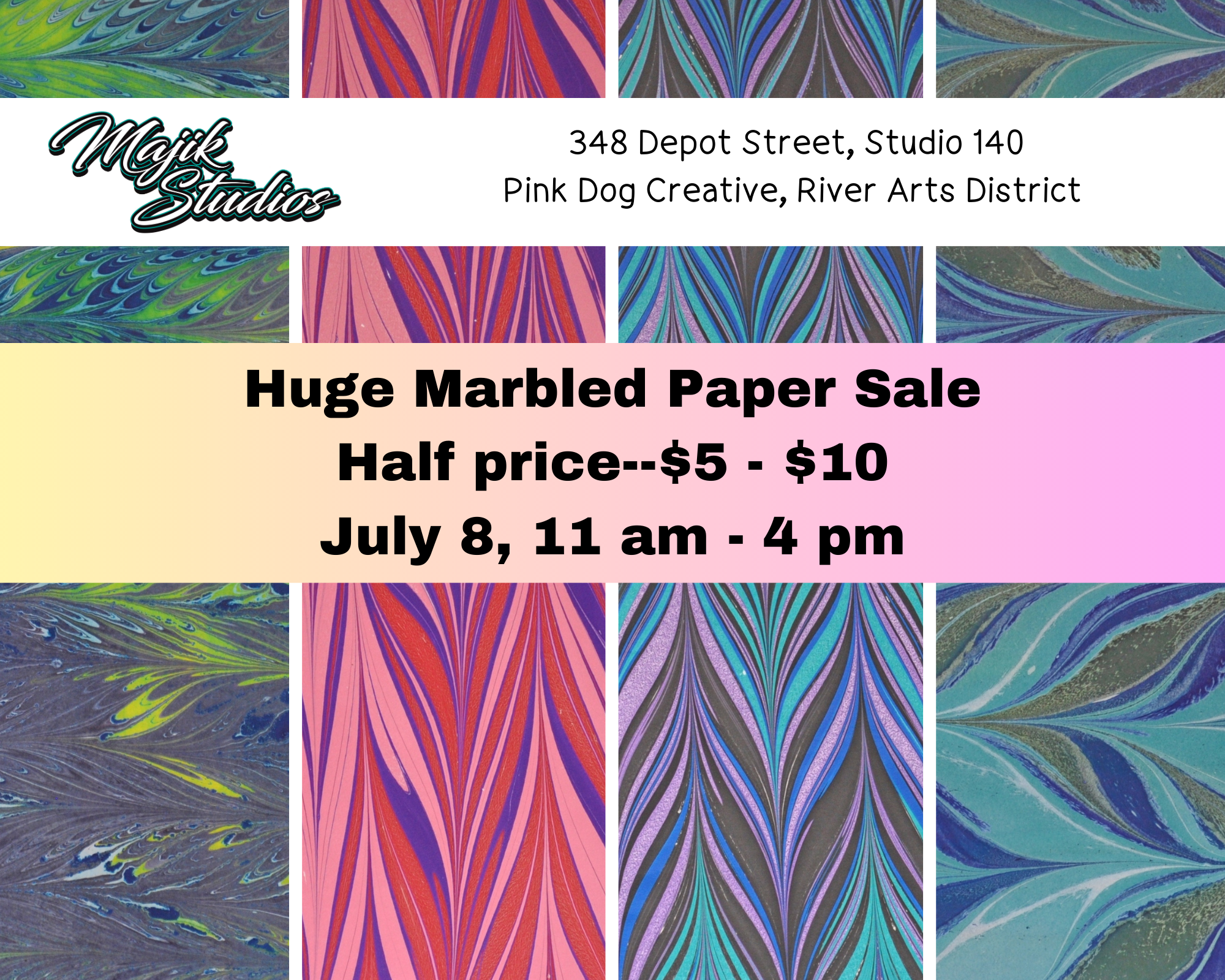 Huge Marbeld Paper Sale in July!!
Majik Studios is cleaning out the beautiful marbled paper stash acquired over years of teaching and demonstrating. Many designs from stone, non-pareil, feather, bouquet, free style, wave, fountain and so many more!!
Marbled papers are perfect to frame, cut up and make cards, product cards and price tags, and bookbinding!!
8 1/2″ x 11″ papers up to 13″ x 19″ Come early to get the best choice.
$1-$10 price range
Related Events