INTERGENERATIONAL PLAYDATE: Watercolor Whimsy w/ artist Lauren Kennedy
September 23, 2022 @ 5:00 pm - 8:00 pm
$50.00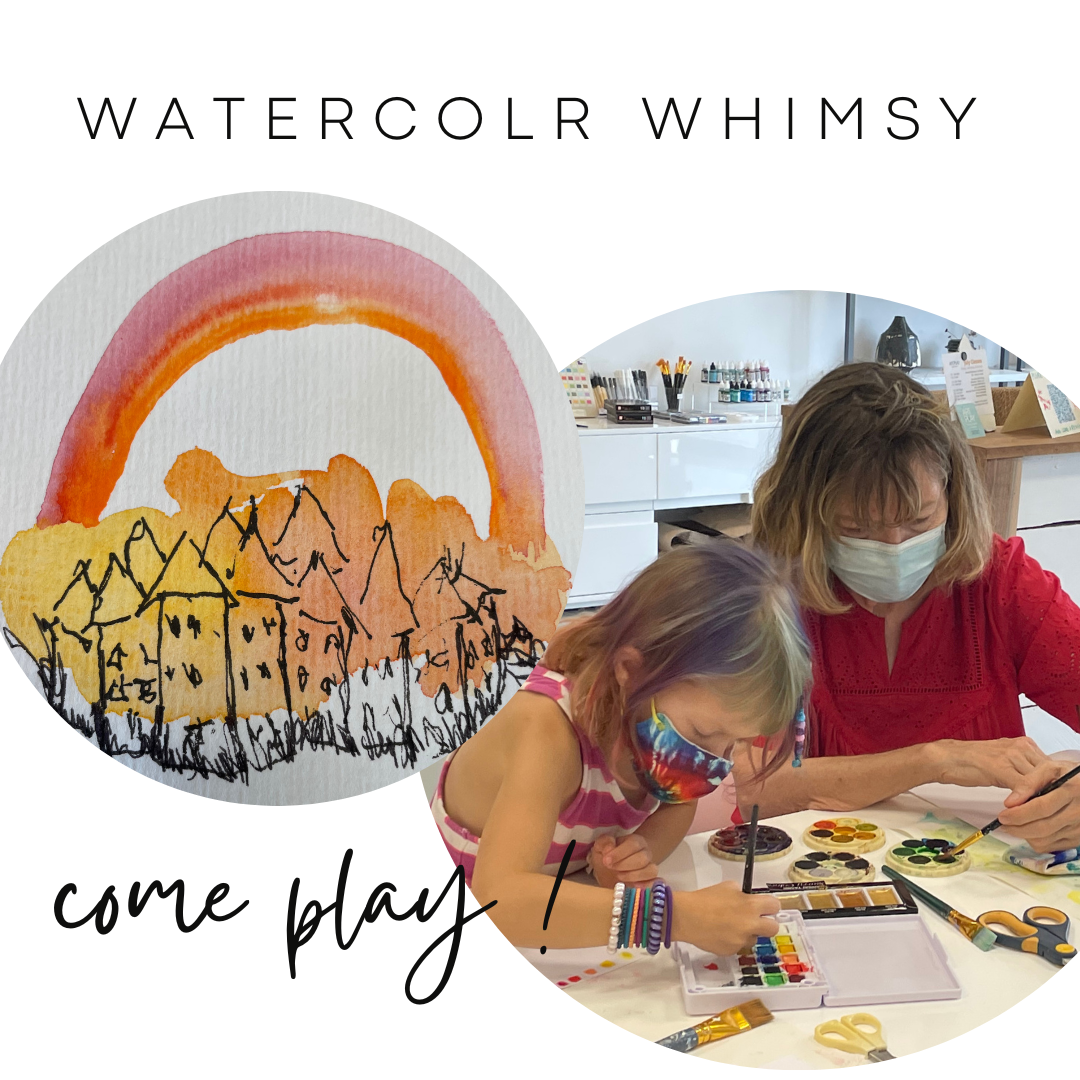 Are you looking to foster and fuel your imagination? Hoping to be inspired by community? Are you open to surprising yourself? Ready to set aside your inner critic, so you can have fun creating? Wishing to marvel at the mysteries of the creative process? Wanting to try watercolor painting in a playful atmosphere?
In this class we'll let our imaginations run wild and follow the process of bringing what we see to life. We'll begin by painting colorful layers and shapes onto our pages. What will we find when we look with new eyes? You'll have opportunities to make both individual and collaborative creations.
If you're interested in learning about layering with watercolors, playing with shapes, combining painting and drawing, illustrating and/or writing children's books, letting go of control and perfectionism, or just all around enjoying the artistic process of discovering possibilities, then this class is for you. We'll provide all art materials. Please bring the part of you that is curious and delighted by what the unknown has to offer you! You'll leave with individual pages of blobs turned into who knows what?!…and more. One thing is for sure: this morning will be full of creative surprises!
Bring your child or grandchild or just come enjoy the company of children and community while you create!
See website for children's rate.
Related Events