February 24, 2020 @ 1:00 pm - 4:00 pm
$30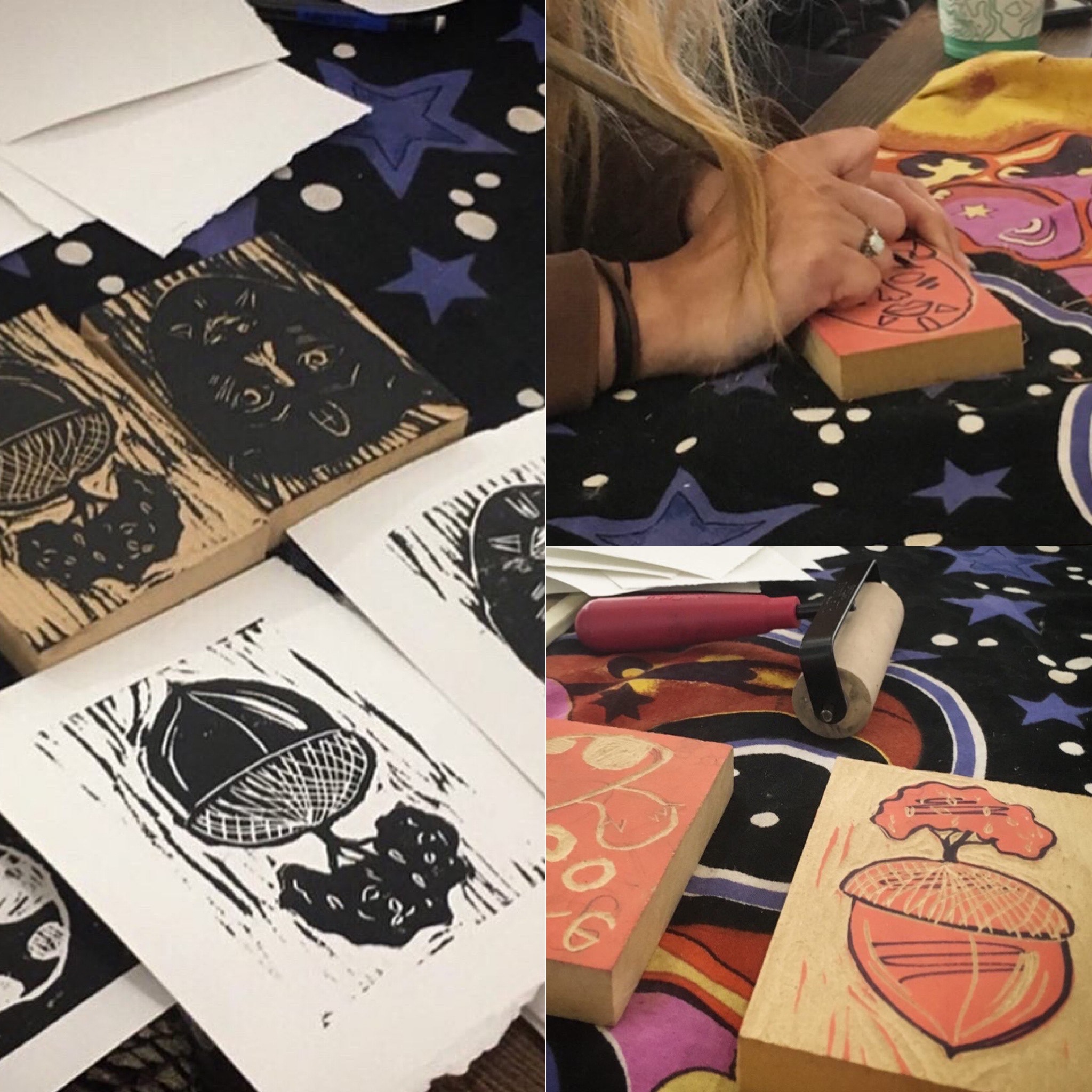 Welcome to Printmaking: Intro to Relief Printing!
In this class we are going to use traditional wood cutting techniques, completing a project from start to finish. The process starts with image transferring methods, then carving techniques, and finally how to block print using your hands. You'll leave this class with a new found love of carving and a few original pieces! You'll also get to take your carving with you so that you can make more prints whenever you'd like!
Materials provided
Wood block, carving tools, ink, and paper will be provided.
Tickets to this workshop are $30/student. To purchase, follow this link:
http://www.eventbrite.com/myevent?eid=91539905321
RSVP on Facebook!
http://www.facebook.com/events/117163126303791/?active_tab=about
Instructor: Erika Busse
"I graduated from The University of Alabama with a degree in print making, specializing in wood cuts and monotypes. I work from my home studio, creating new woodcuts as I am inspired."
Visit Erika and her work online:
http://peaceandartbybusse.com
http://www.instagram.com/peaceandart.bybusse
http://www.facebook.com/erikabusse
Related Events