Introduction to the Zentangle Drawing Method w/ art-therapist Ann Marie Kilpatrick
July 29, 2022 @ 5:30 pm - 7:30 pm
$40.00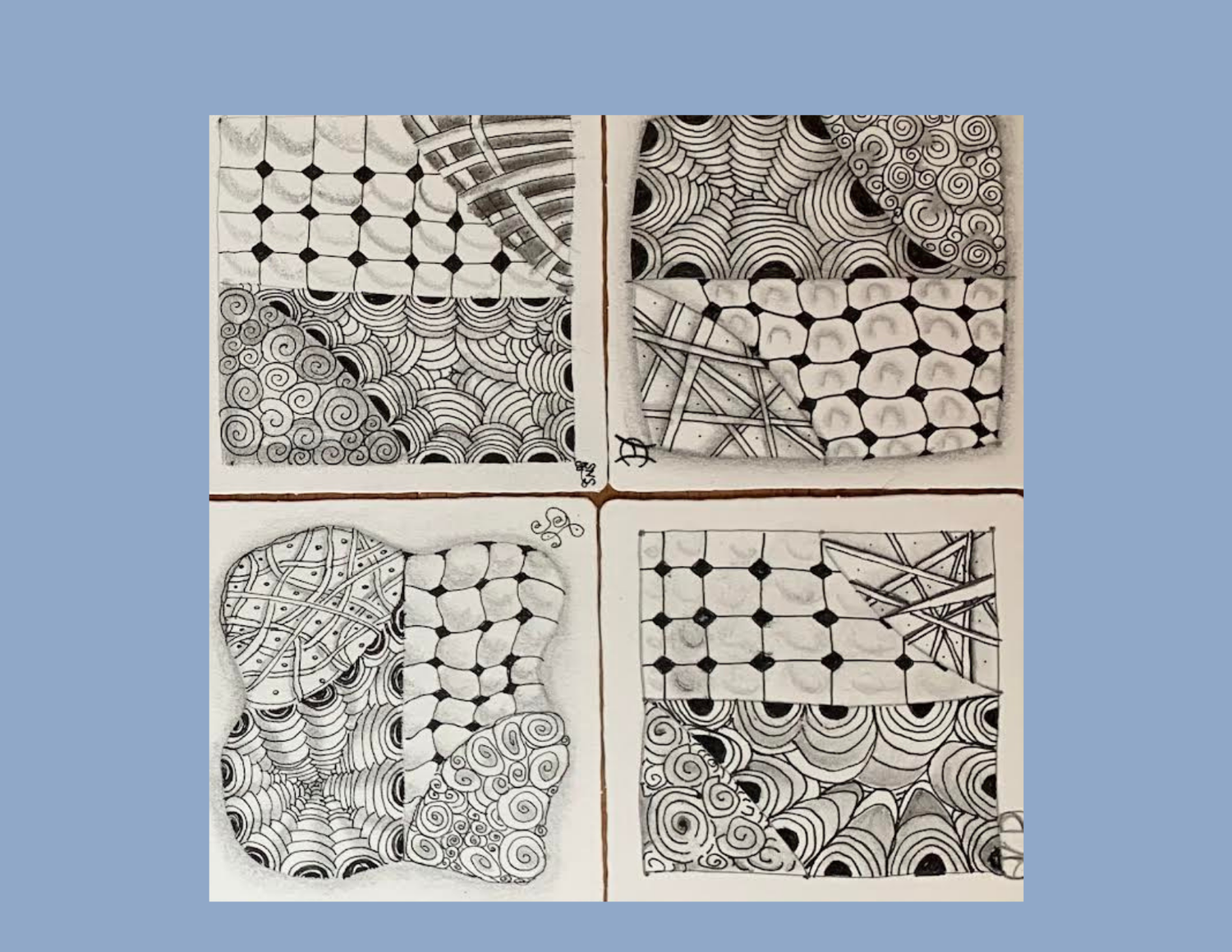 Join us for a Friday evening of self-care, creativity and community with art therapist & Certified Zentangle Teacher Ann Marie Kilpatrick.
This class will build creative confidence and foundational knowledge of the Zentangle Method and its eight steps. You will be guided through a process of intentional mark-making, while learning a creative practice for relaxation and stress reduction. Zentangle art is non-representational and unplanned so that you can focus on each stroke and not worry about the result!
As a practice, Zentangles will give you the opportunity to create beauty any time, while supporting ability to focus, as well as creativity, self-confidence and sense of well-being.
All supplies and materials included.
This class is for anyone in the community over the age of 11. No experience needed.
Related Events