Intuitive Painting with local artist Bridget Benton
September 24, 2022 @ 10:00 am - 2:00 pm
$95.00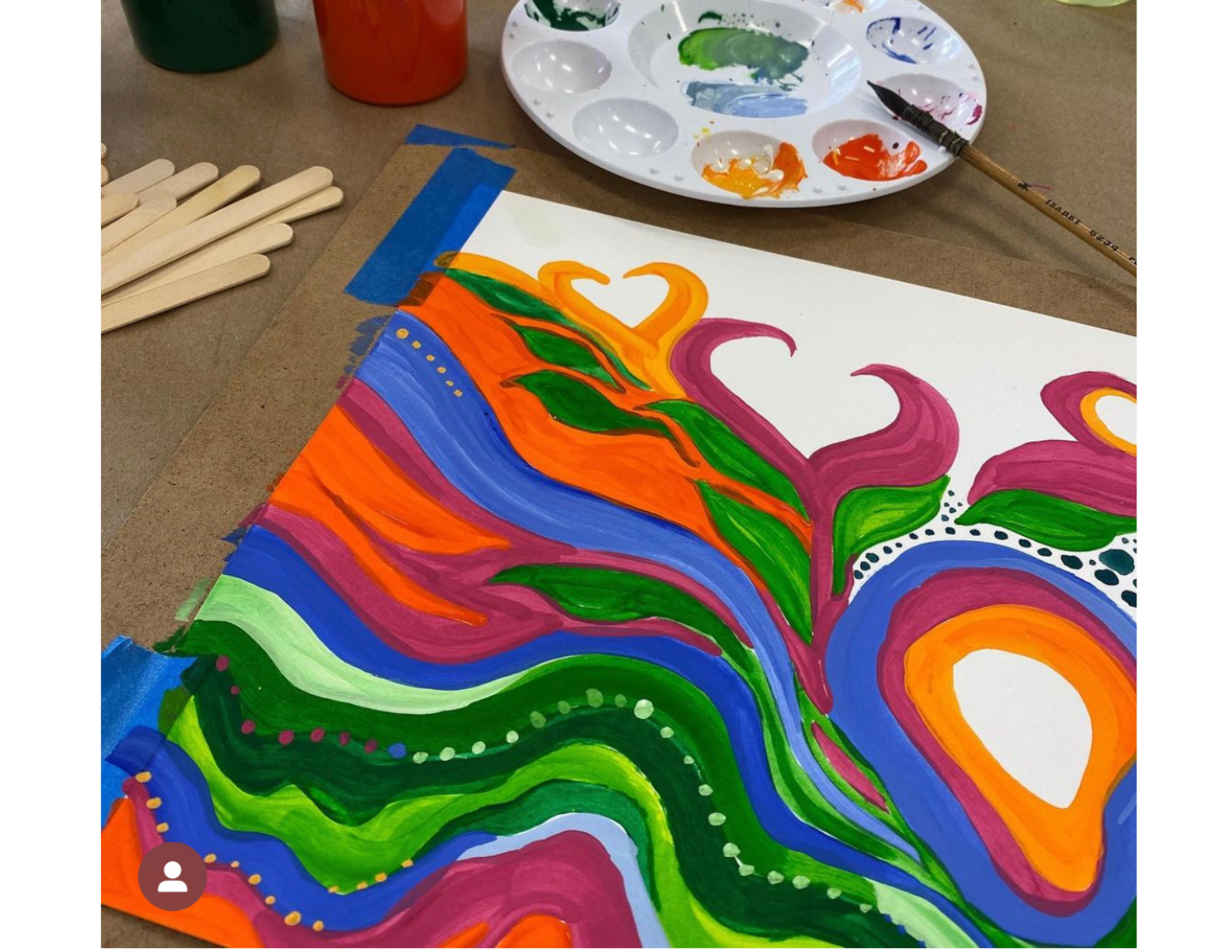 Join artist Bridget Benton for a morning of joyful, intuitive, spontaneous art-making! We'll keep the supplies simple – paper, tempera paint, and a brush – in order to give your own intuitive creative voice a chance to sing out! There will be no critiques, no commenting on each other's work, no comparing – just a chance to make and play. With Bridget's gentle support and contagious enthusiasm, participants will rediscover the simple joy of moving color across paper.
If, like most of us, you have a loud inner critic, painting this way can be a wonderful antidote. It strengthens your curiosity, your ability to be alive to the moment, and engages you in the energetic process of making – all things that can quiet the harsh and fearful voice of the critic. It's part meditation, part stream-of-consciousness visual journaling. Who cares what it looks like – this is the time to set the judgement aside. Participants will come away with skills that they can bring into their own creative practice – regardless of medium.
Bridget has been teaching art-making consistently since 2004, and published the award-winning workshop-in-a-book, The Creative Conversation: ArtMaking as Playful Prayer in 2011. Intuitive painting was a significant part of her own journey from a creatively blocked art school graduate (it's true!) to the joyful working artist she is today! This is the first in an ongoing series of classes Bridget is developing just for ArtPlay.
All materials will be provided, and students are invited to bring a journal and writing instrument.
There will be an opportunity for us to enjoy a working lunch during this session, and there is a refrigerator in the studio . Please bring a lunch with you, if you would like.
(limited to 8 students)
—
Bridget Benton, Creative Explorer, Artist, Creativity Coach, and Author of the award-winning guide to more intuitive artmaking, The Creative Conversation
Related Events