JUNK JOURNAL with Bridget Benton
April 5, 2023 @ 10:00 am - 5:00 pm
$145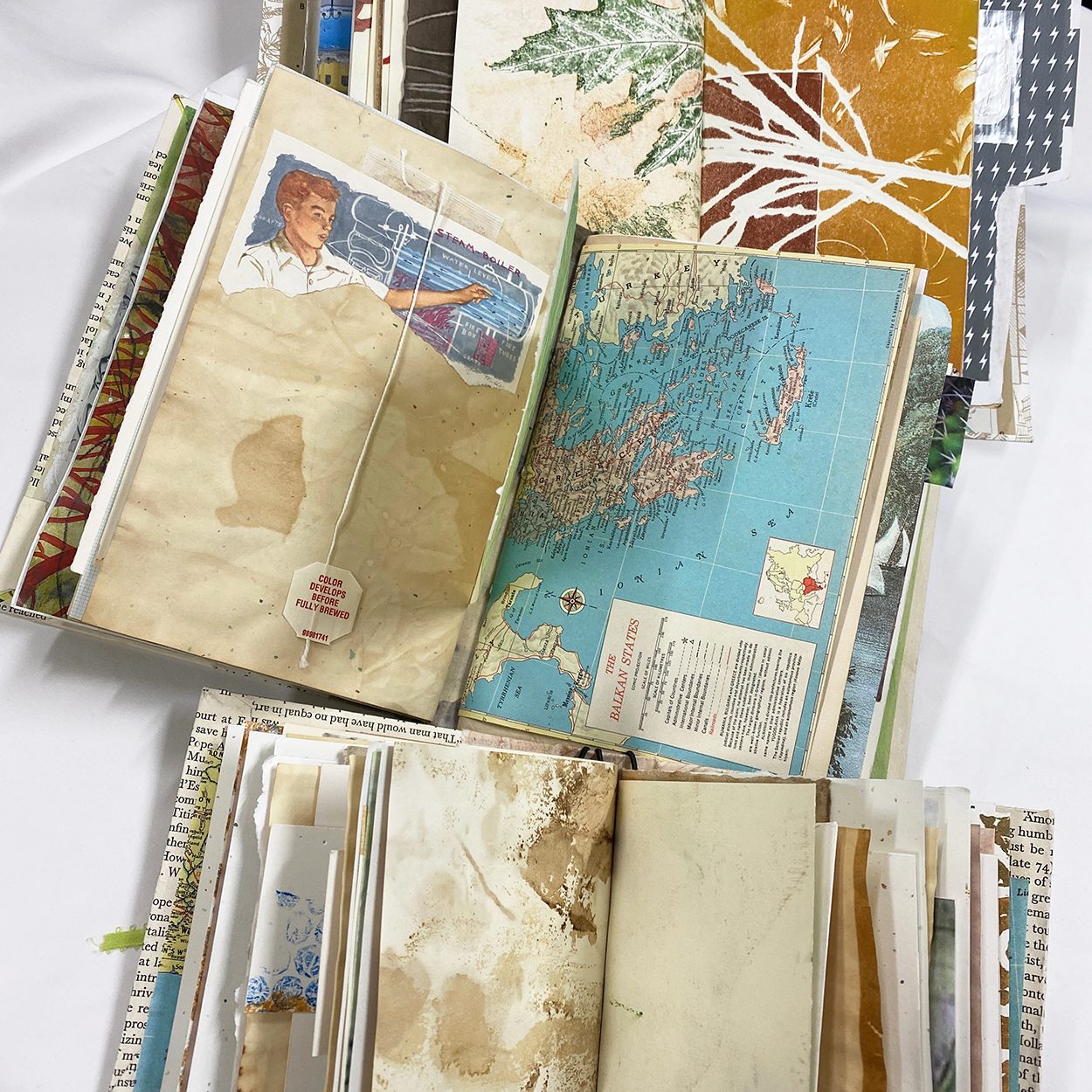 Wednesday April 5th – 10AM to 5PM – $145 includes all materials, but students are encouraged to raid their own collage stash!
This is a workshop inspired by one of my students. She shared her Junk Journal in class, and I was utterly inspired. A few weeks later, I went out and made one of my own, and now? I'm obsessed!
I always thought book binding and journal making was too "fiddly" – too much measuring, too much precision – for my style of artmaking. But the Junk Journal has changed my mind – this is a no-sew, stash-busting journal made up of recycled materials and scrap papers that breaks all the rules and inspires your creativity!
In this one-day class, we'll build our cover, then gather and distress and decorate interior pages, build our signatures, and assemble and decorate our journals. I'll provide everything you need to make your journal – including pre-cut recycled boxes for the cover and fabric to cover your spine. Each student will even get a paper pack from my stash of collage papers, old book pages, handmade papers, maps, gelli plate prints, and eco printed papers that you can use – though I absolutely encourage you to bring papers from your own stash!
For assembly, I'll demonstrate a no-sew binding (using staples and elastic) as well as a simple stitched binding. Once completed, the delicious variety of pages in your journals are sure to inspire painting, collaging, writing, and doodling!
You'll leave with at least one completed journal, all the skills you need to make more, and a jump-start on using it for an easy, daily creative practice.
Related Events