December 9, 2019 @ 12:00 am - 11:59 pm
$500.00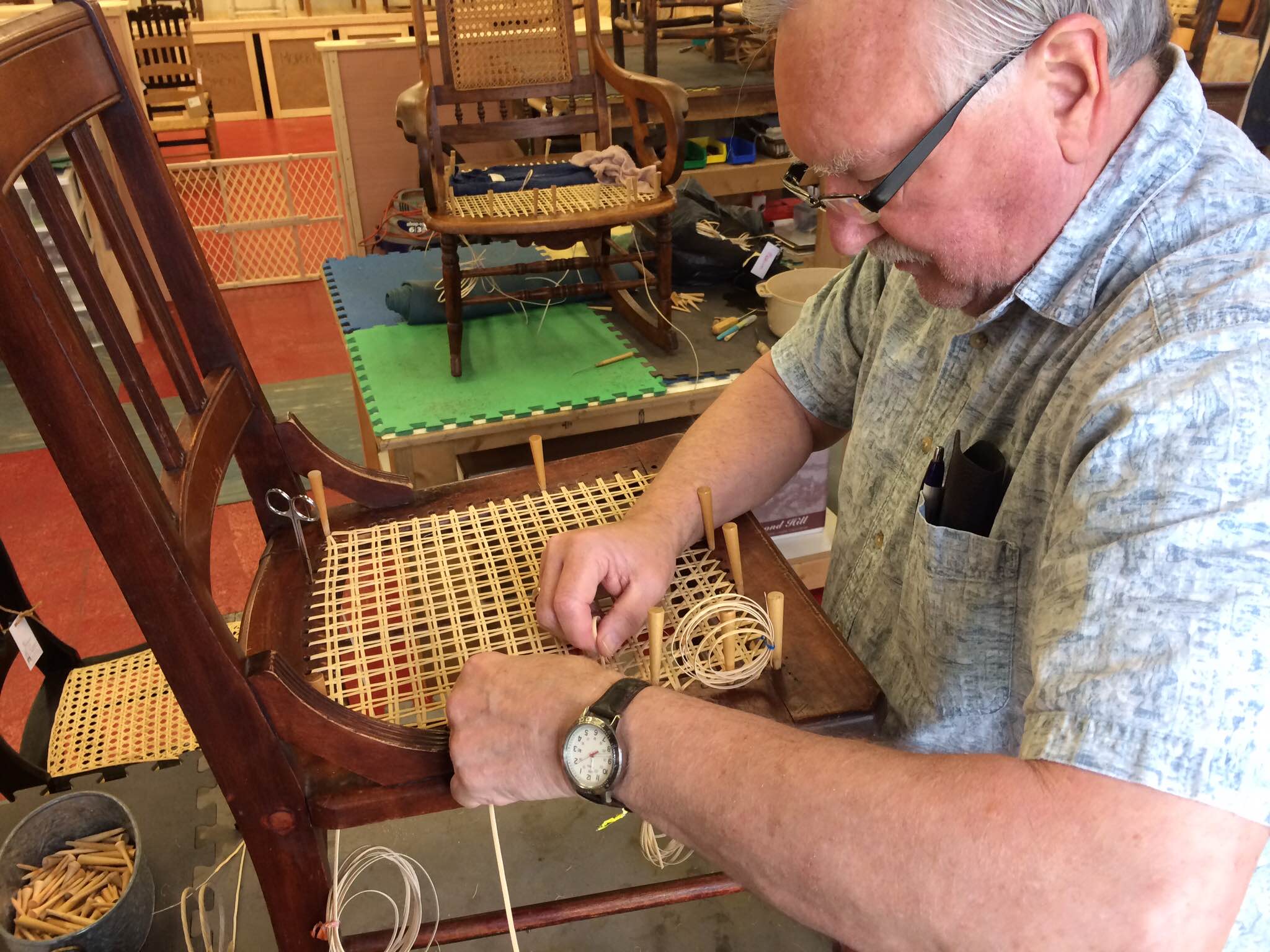 Join us for our last chair caning class of 2019! This five-day class is great for all levels of weavers. Beginners will leave with one completed chair seat woven in the standard 7-step method and the confidence to tackle future projects on their own. Intermediate weavers will learn tons of tips and tricks to speed up their practice. .
Tuition includes all tools/materials, 35+ hours of instruction, after-class assistance on future projects, and $25 off future chair classes. Bring your own chair with holes drilled into the seat or we can provide one for you. Class hours are 10am-5pm Monday-Friday.
Send a photo of your chair to SilverRiverChairs@gmail.com
or call 828-707-4553 for more info.
Sign up online at https://silverriverchairs.com/product/hand-wovenlaced-cane-weaving-201-weaving-a-chair-seat/
Related Events