Landscapes in Watercolor: Saturday with Artist Casi Fordham
July 15, 2023 @ 4:00 am - 7:30 pm
$100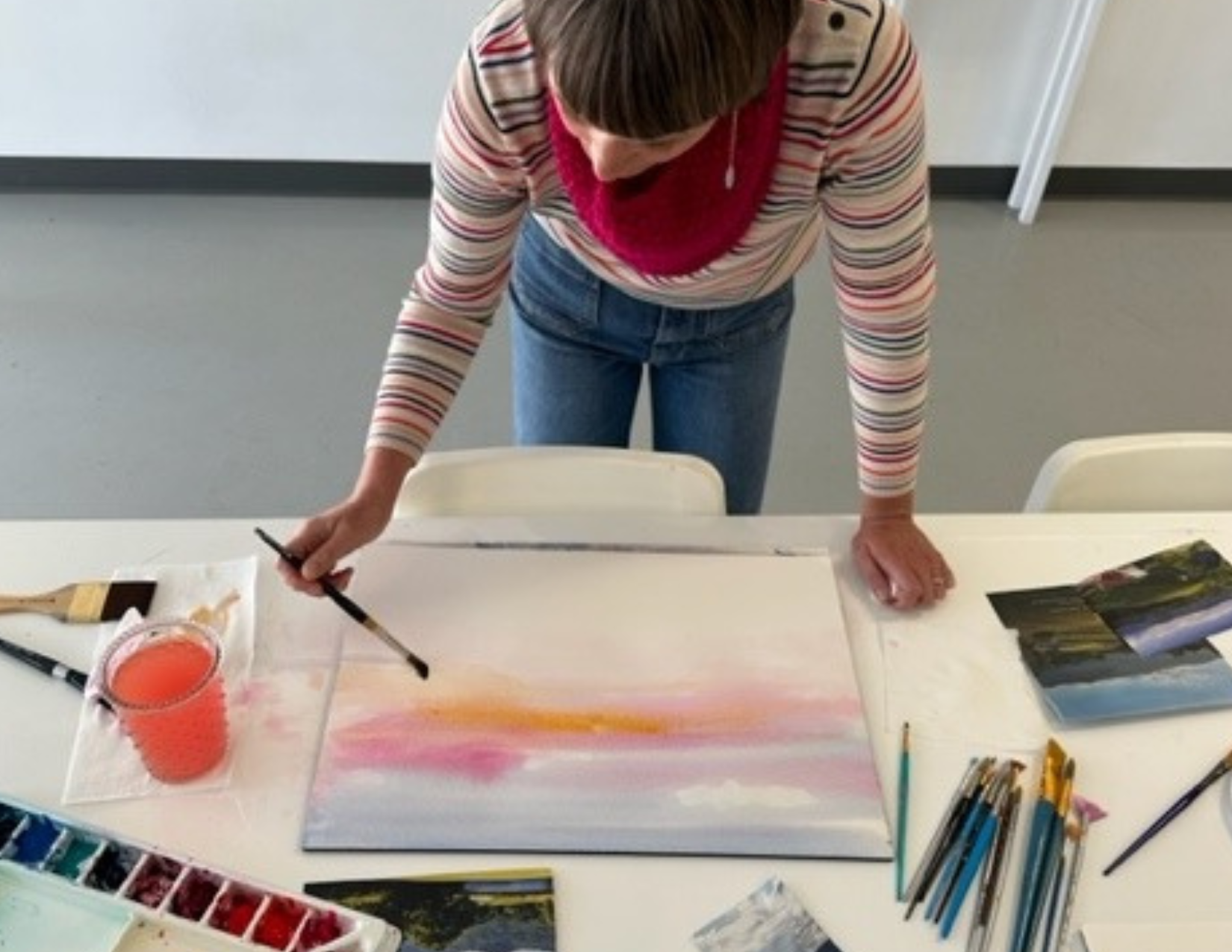 Join us at ArtPlay for a Saturday afternoon of watercolor painting, community and creativity, learning the art of landscape painting with watercolors.
In this class, you'll experience the wonders of layering transparent colors to create an image of our beautiful mountains, noticing the gorgeous hues of the seasons that highlight the contours and shapes of trees and mountains.
Inspired by beautiful scenery that surrounds us in the Blue Ridge Mountains, Casi will share tips, tools, techniques, and demonstrations as you learn the art of painting with watercolors.
You will be guided into the world of watercolors as you learn the joy of layering and building up a colorful landscape. We'll start with a step-by-step watercolor demo where you will warm-up with Casi's guidance, and then transition into landscape painting. We'll explore basic techniques, break down the elements of a landscape and build values. Please bring a reference photo (on your phone or in print) to use as a muse (magazine page, photo from a hike or other mountain-scape photo; beach-scapes inspiration photos are also an option for this class).
A complimentary light snack and beverage will be served.
All materials included. No experience needed.
Related Events