'Living Art of the Terrarium' with Ashton Lowden
May 21, 2022 @ 10:00 am - 12:00 pm
$55.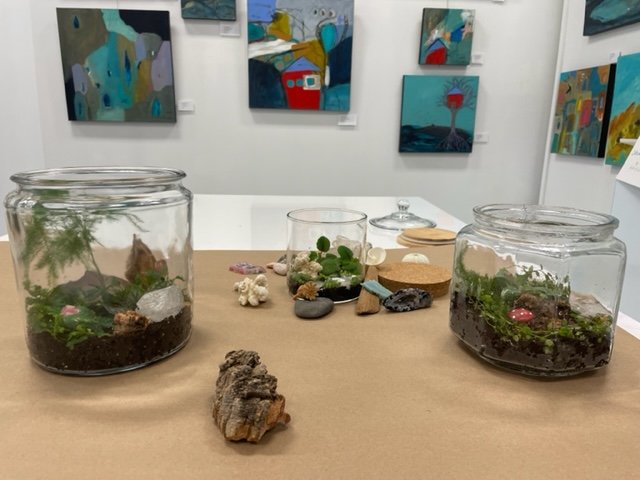 Start the weekend with a fun morning of terrarium design with Ashton Lowder of Wilderness Botanica. In this class, we will create living art in enclosed ecosystems full of vibrant colors, exotic textures, and earthly treasures. Ashton will guide you through various design techniques and share the care requirements before we get hands on with these nature- made materials. Let your creativity lead the way as you select your container, plants, textures and special objects from the terrarium bar and build a piece of art that will grow with you for ages.
We will have some beautiful natural materials such as various stones, seed pods, and aged wood and shells you may select to embellish your design. We also encourage you to bring special found/ collected objects that you may like to incorporate.
Bring your own glass container or select one here in the studio. We will have various sizes of recycled glass containers ($5) as well as some beautiful vintage glass containers ($10-$15) available for purchase in the studio if you choose to select one here.
Related Events