Augmented Reality Exhibit – Trackside Gallery
June 5, 2021 @ 11:00 am - 4:00 pm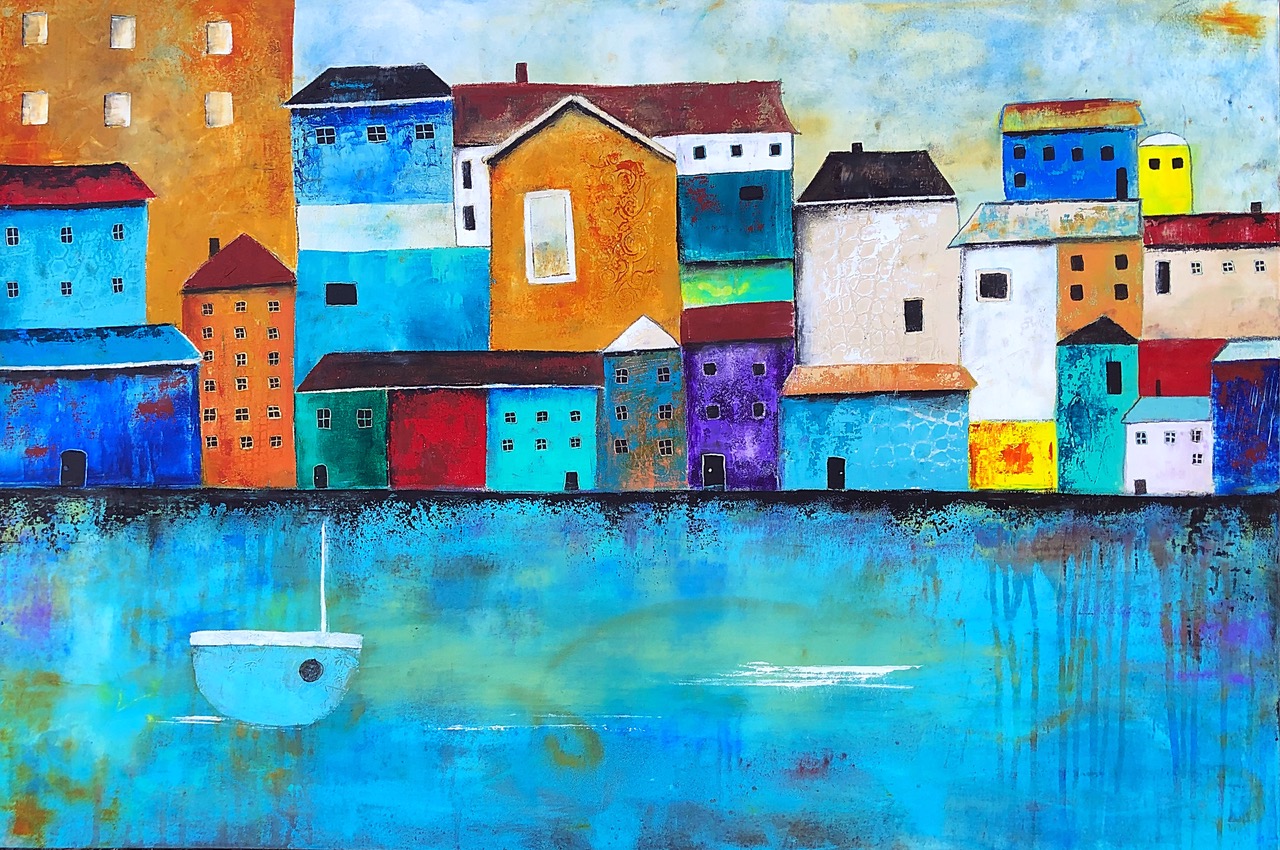 An immersive art experience in Augmented Reality from multimedia artist Jaime Byrd, bringing paintings to life with motion and sound using a smart phone or tablet and a free online app. Bring your tablet or smartphone & headphones for an optimal experience!
Opening Event: Jaime Byrd will share her creations in person at Trackside Studios, 375 Depot Street, Asheville, NC. Champagne, beer, wine and light snacks will be provided. The exhibition runs through June 30.
"I have been a storyteller for most of my life and my artwork is no different. My pieces can now tell their own story using Augmented Reality."
With cutting-edge Augmented Reality technology, Byrd merges her impressive skills in filmmaking, animation, music and painting to enhance the viewer's encounter with this new art form. She creates this immersive storytelling by combining her original paintings, sound designs, and films composed during her world travels. Her digital works are also on the Ethereum blockchain, allowing her to offer these creations as collectible NFTs (non-fungible tokens).
Byrd creates her artwork in cold wax medium, oil paint, wood ash, sand and other materials, all chosen for their willingness to be transformed both in composition and texture as she digs back into the layers to reveal more color and light beneath the surfaces.
"With my 15 years of work as a freelance filmmaker, I am now merging my art forms of film, painting and technology into one. I'm on an adventure, finding more ways to innovate our experience of art."
Join in the innovative experience on June 5 (or throughout the month of June!) and TRY IT YOURSELF beforehand! Download the free ARTIVIVE app on your phone, point it at the image below, and enter a new world of art.
Related Events