Marvelous Monday Art Studio for all levels
April 5, 2023 @ 9:30 am - 4:00 pm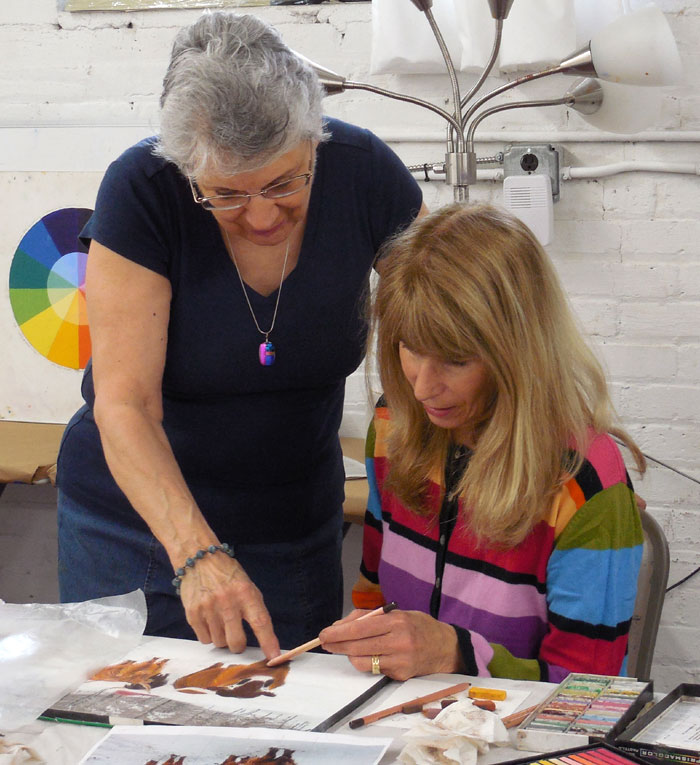 Every week we have morning and afternoon art studios. We are now in our 14th year! Morning Session: 9:30-12:30, Afternoon Session: 1-4 Sign up for one, or take both sessions to paint all day!! Non-sequential*, pick your dates!
$27 /class or preregister for 4 classes with tuition for $95 . Most Mediums, All Subjects, All Levels. Students choose projects & Instructor for the day will help you to continually improve your work with gentle guidance & encouragement. Enjoy working together. Please call if you are beginning. We welcome beginners and want to give you a good start!! Individualized drawing instruction for beginners to art and painting mentoring in most media. And, we welcome visitors who want to come paint or draw with us!
Bring: Your chosen materials, projects, brushes, palette etc. We have tables, easels, and a cozy work space for our small classes. We work in non toxic materials that do not require specialty set ups – have fun with oils, acrylics, watercolor, drawing, mixed media (no encaustic for this class or materials with strong fumes). If you are not sure what to bring, call 828-776-2716 or email [email protected]. Beginners: we can provide materials the first class to get you started with drawing for a small fee, or bring your own drawing supplies. We cannot provide beginning painting lessons in this class, but are thrilled to get you off on the right foot with some fun drawing guided lessons. And we can get you started painting in our Special Topic Workshops and private lessons by request.)
For painters who are traveling . We Welcome visitors and can provide most types of materials for a fee if we have at least 24 hr advanced notice! (excluding encaustic and other specialty set ups)
Please indicate the start date or all dates you want and whether you wish Morning or Afternoon session when your register. Thanks!!
Related Events