Maya Sozer new studio opening at Art Garden
February 11, 2023 @ 11:30 am - 4:00 pm
Free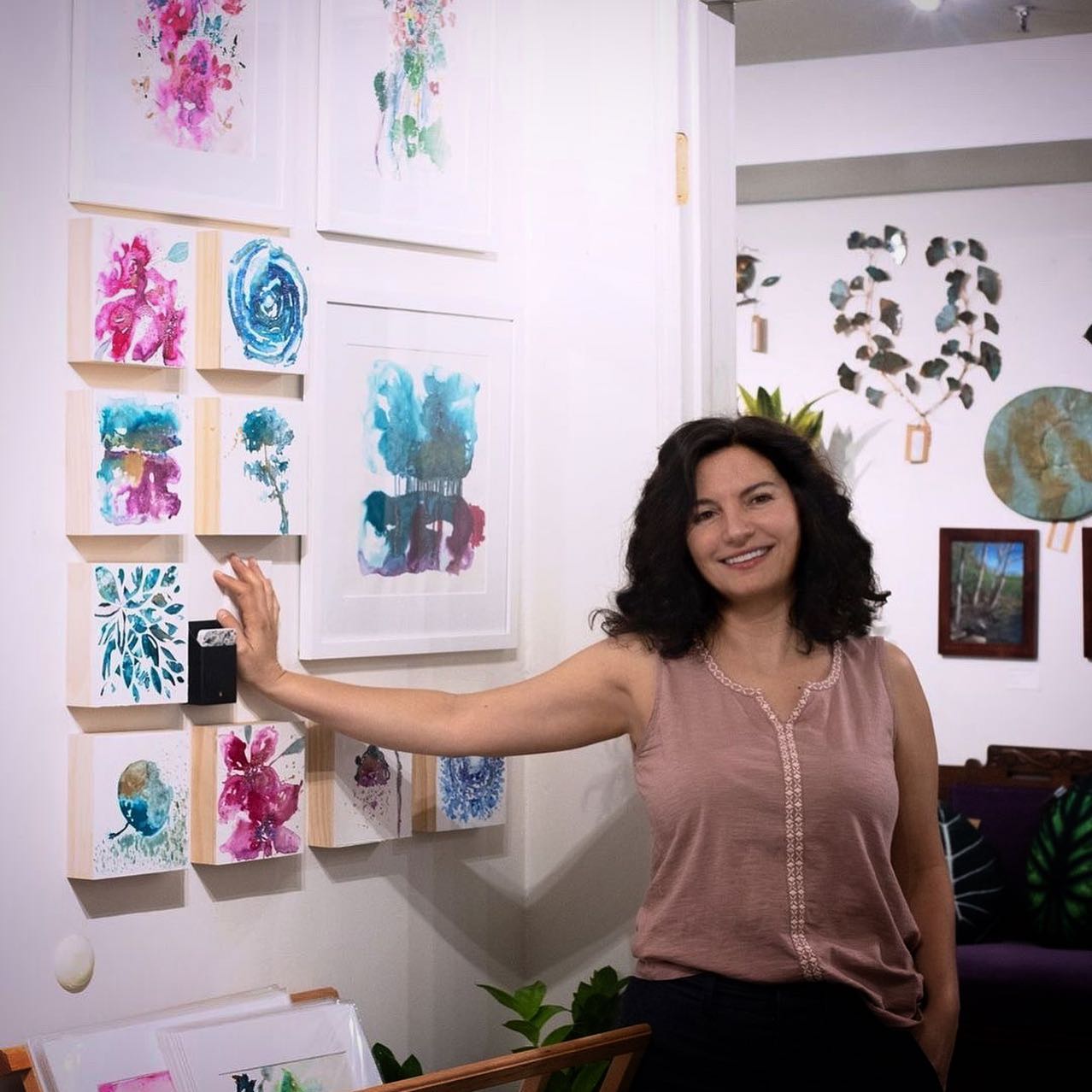 Please join us in celebrating our newest studio artist at Art Garden, Maya Sozer, in studio #324 in the Canopy!
Maya Sozer is hosing an opening for her new studio in the River Arts District, at Art Garden AVL, on February 11, 2023 from 11:30 am to 4 pm.
As an artist deeply inspired by Nature, Maya creates vivid and introspective abstract paintings that incorporate botanical elements. She is inviting you to meet her and see her art in person.
From Maya:
Art for me is as much an inner journey as it is an outer expression. It encourages me to listen to intuition and release expectations. I meditate on the beauty of nature and let go, grateful for the inspiration.
Mindfulness and connectedness with nature are the two main elements that characterize my art. With mindfulness I observe the beauty of nature and I express that through my art, often incorporating natural elements. In my art, you may often find abstract botanical expressions, and marks and prints made using the botanical elements. When at all possible, I prefer working outside in the woods.
I have been involved in various forms of art as a student or professionally for over a decade. My forms of expression has touched on digital illustrations, photography and styling, textiles and stitching, and currently ink paintings.
In 2019, I obtained my yoga teacher training and started connecting the threads of art, mindfulness, yoga, meditation and lucid dreams, which led to a transformative period of self-realization, peace and growth.
I love sharing my process on my Instagram @maya_intuitiveart
I live and work in Asheville, NC
https://www.mayasozer.art/
https://www.instagram.com/maya_intuitiveart/
Related Events